AB2626 – Ciudad de México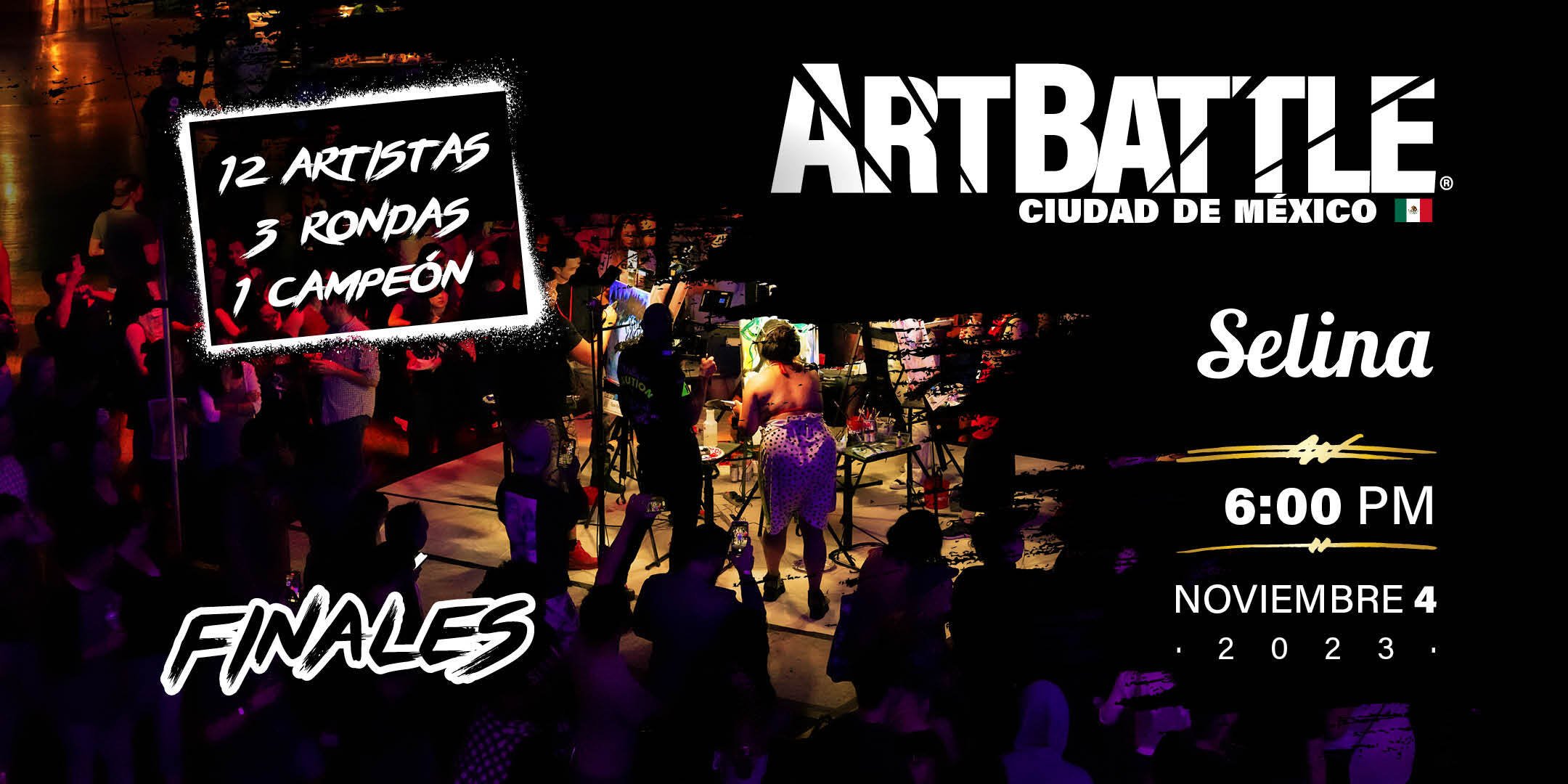 Art Battle Ciudad de México: Finales! – 4 de Noviembre, 2023
Puertas @ 6:00pm / Pintura @ 7:00pm
Selina Downtown – José María Izazaga 8, Centro Histórico de la Cdad. de México

Tickets en
Eventbrite
¡Únate a nosotros para un sábado espectacular en las Finales de Ciudad de México!
¡Ven a ver la pintura volar ante tus ojos y ayuda a votar para determinar al Ganador mientras los artistas luchan contra el reloj y entre ellos en 3 rondas rápidas!
¡Todas las obras de arte también estarán disponibles para subasta durante esta increíble noche de comunidad y creación!
Art Battle Ciudad de México es apto para todas las edades. Menores de edad deben estar acompañados por un adulto. 
REGISTER NOW TO VOTE
Artistas
Los artistas pueden aplicar para competir. Al mismo tiempo, la mayoría de los eventos tienen lugar para competidores "Comodines" o "Wildcard", donde los artistas dejan sus nombres en la entrada y luego elegimos al azar a uno de ellos para que sea nuestro Wildcard Artist. ¡Para ser elegido sólo necesitas comprar un ticket y venir al evento!
Competidores Confirmados
Fernando Rentería Resendiz
From the artist:
El arte debe romper los estigmas de lo que ya es comprendido para sentirlo
From the artist:
Los tiempos son perfectos.. que mejor lugar que aquí, que mejor momento que ahora.. gracias por la oportunidad de regalarme este momento para expresar un poco de lo que soy.. esta pieza es única, buena o mala no lo sé.. pero está hecha con mi corazón.
From the artist:
No se pierdan las oportunidad de ver la pintura volar entre la música 🤟
Related Events