AB2646 – Sacramento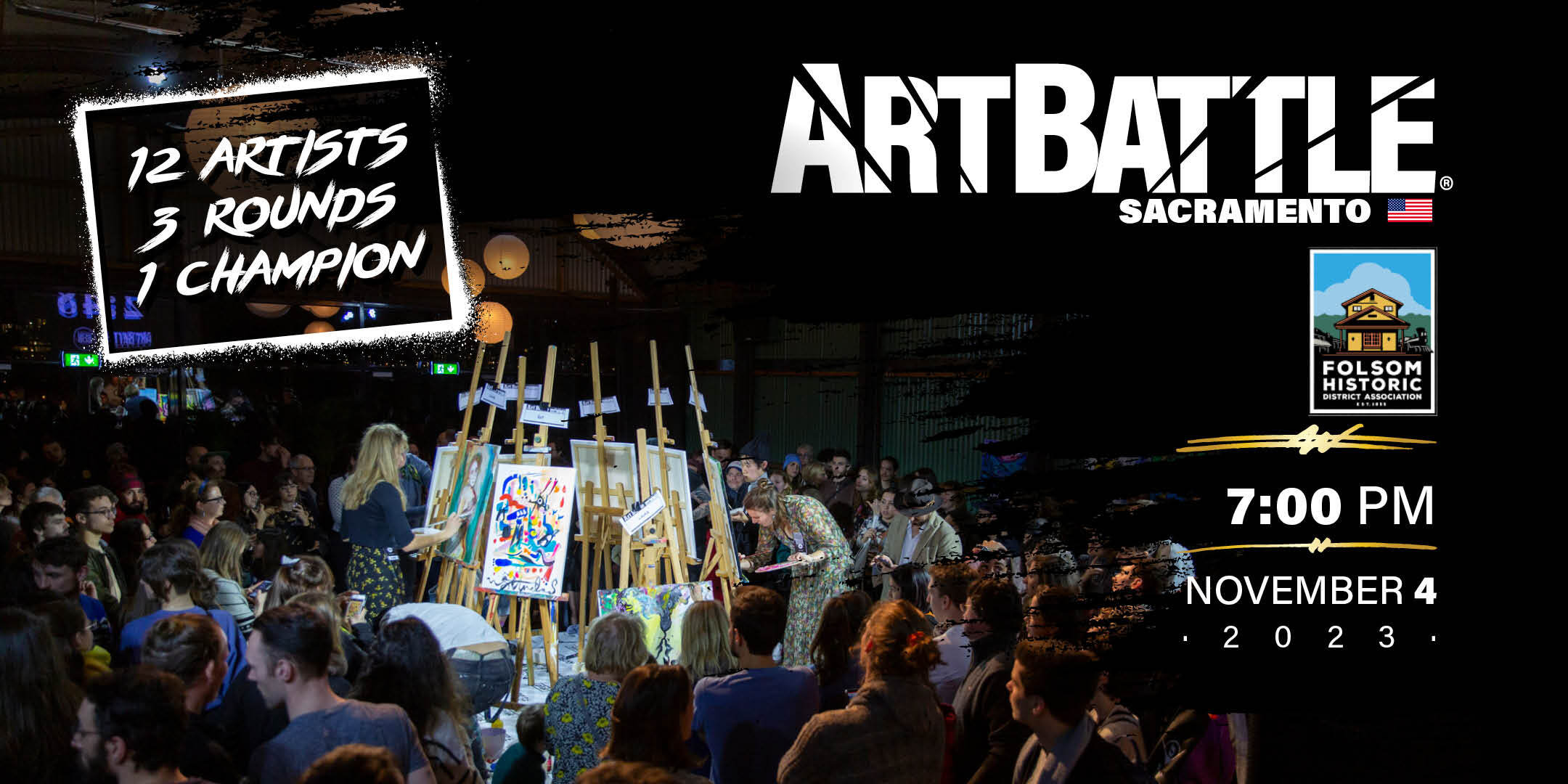 Art Battle Sacramento – November 4, 2023

Doors @ 7:00pm / Painting @ 8:00pm
Zittel Family Amphitheater – 200 Wool St, Folsom, CA
view on
Eventbrite
Art Battle can't wait to come to Sacramento!
Assemble your squad and get ready for a night of epic creativity! Watch as talented artists battle it out in three rounds of 20-minute masterpieces, all created with open materials.
The pieces will be auctioned off and the crowd will crown the ultimate champion of the night.
Be a part of the fun as a spectator, or participate as one of the featured artists by applying online at www.artbattle.com/artists!
Art Battle Sacramento is an All Ages event.
REGISTER NOW TO VOTE
Artists
Artists can apply to compete. Also, most events have a 'Wildcard' easel, where artists leave their names at the door and we draw at random to pick the Wildcard Artist. To be a potential wildcard artist, just buy a ticket and show up!
Confirmed Competitors
Related Events