AB400 – Toronto
May 31, 2016 @ 7:30 pm
UTC+0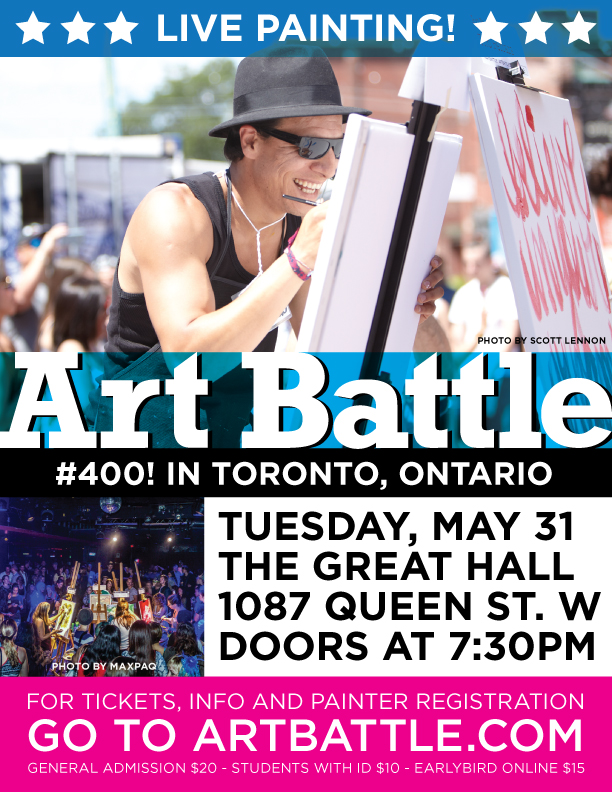 Join us to celebrate a landmark occasion on Tuesday May 31st in Toronto. It's always an amazing time and this month is going to extra extra special as we host the 400th edition of Art Battle.
The Great Hall has recently undergone a beautiful renovation and we are going to be putting the final touches in place at this event with the help of some of our favourite Toronto artists. Also featuring fancy new lights, sound system and ornate ceilings…it's a sight to behold, the best Art Battle venue yet. It was good before, but now it's great!
The winner qualifies for the City Finals in June with a chance to move on to the National Championship in July.
Art Battle 400 – Toronto
Tuesday, May 31st
Doors at 7:30pm
The Great Hall
1087 Queen St West
Toronto, Ontario
See the Facebook Event HERE!
Don't see the ticket widget below? Buy tickets online at http://www.picatic.com/ab400-toronto/