AB – PEI All-Stars!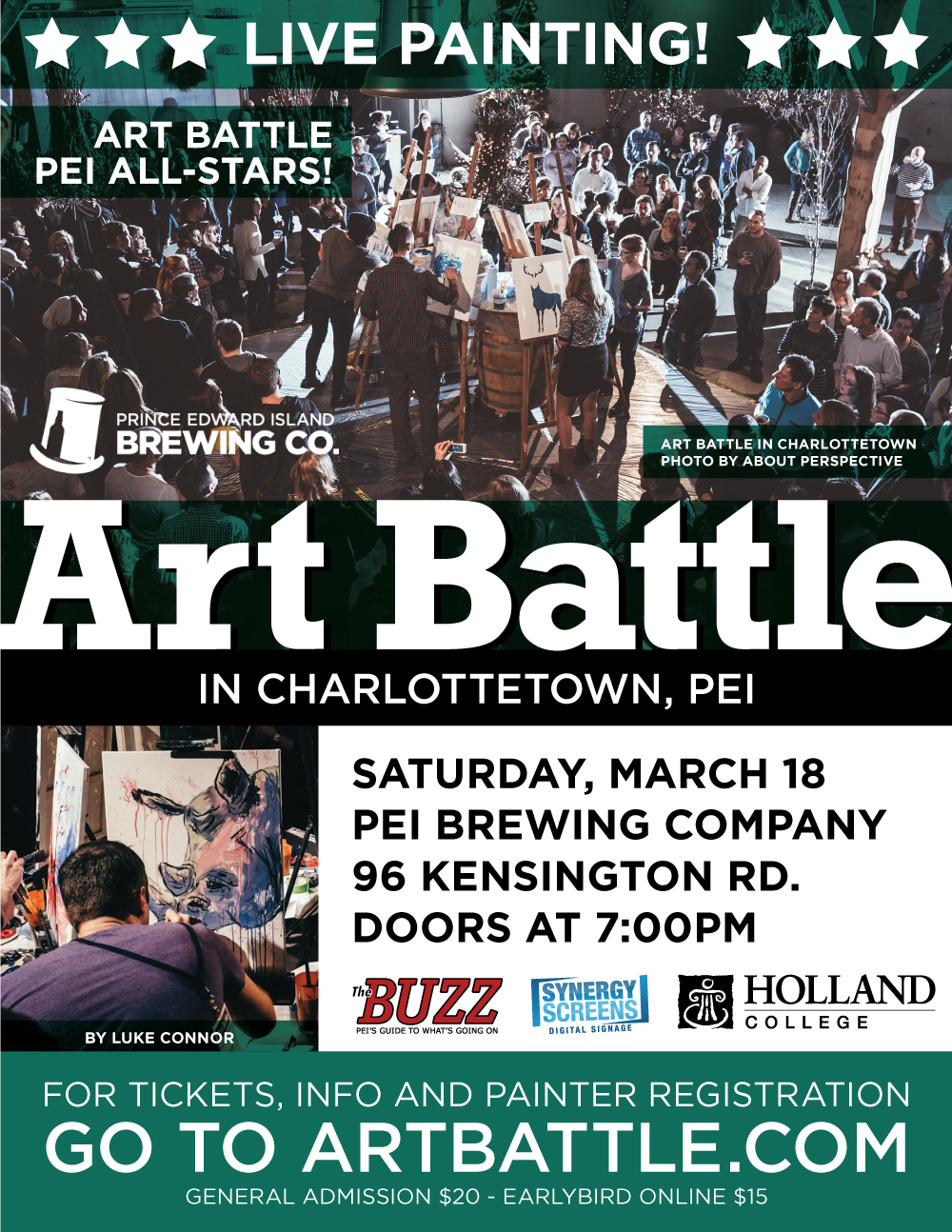 Join us for this very special night at PEI Brewing Company in Charlottetown! Winning painters from this seasons events step up to the easel for a chance to win the title of PEI All-Star Champion. Don't miss this one, it's best-of-the-best!
Art Battle PEI All-Stars!
Saturday, March 18th
Doors 7PM
PEI Brewing Co.
96 Kensington Rd
Charlottetown, PEI
See the Facebook event HERE!
Related Events