Victoria – 12/5/2017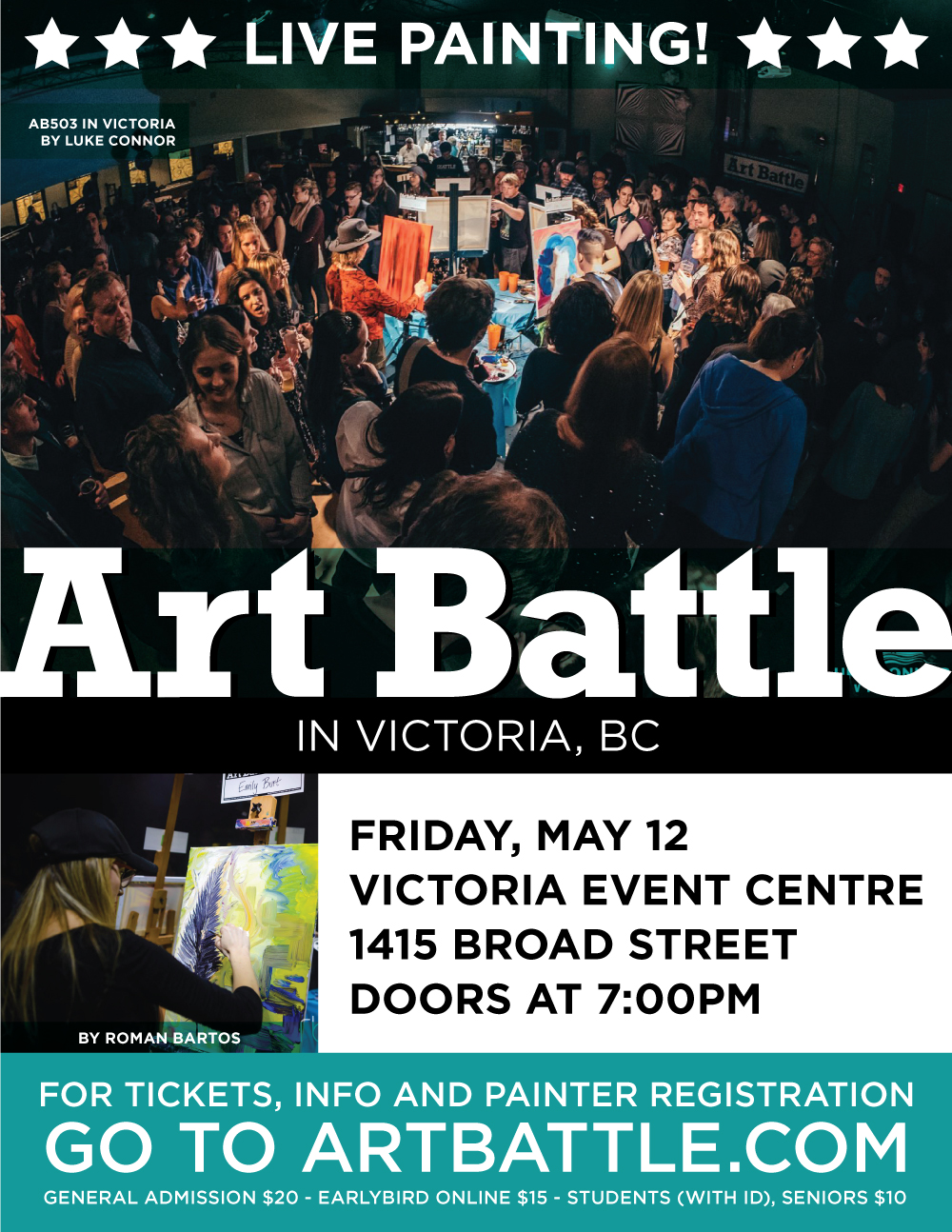 AB is back in Victoria for the last regular season event before the City Finals on June 9th! Don't miss an amazing night of live competitive painting downtown at the VEC! This is a wonderful evening of creativity and community, showcasing local artists and connecting Victoria to towns and cities around the world! All Victoria AB events are ALL AGES with a 19+ bar.
TICKETS
General Admission $20 / Earlybird $15 / Students & Seniors $10
GET YOUR TICKETS ONLINE at http://artbattle.ticketfly.com/event/1468858
Art Battle – Victoria
Friday, May 12th
Doors at 7pm
ALL AGES
Victoria Event Centre
1415 Broad St
Victoria, BC
See the Facebook Event HERE!
Related Events