Art Battle at SING! Toronto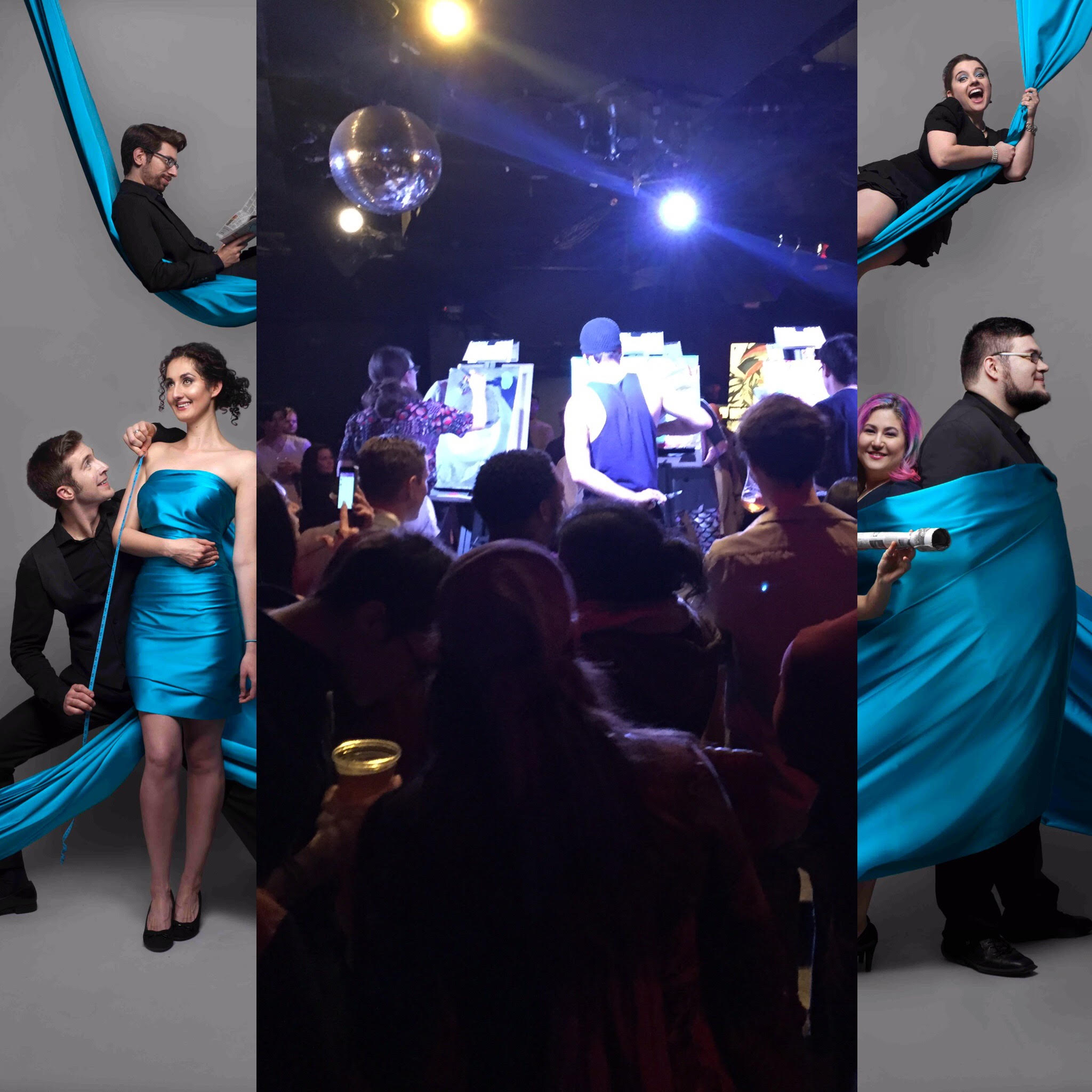 The Grand Finale of the SING! Toronto Festival will feature 3 amazing vocal groups and Art Battle!
Watch 12 artists create, up close and in the moment. The audience will move around the easels and witness the creative process, voting for the winners after each round. There's a silent auction of all works created and the Champion of the event by audience vote moves on to the Art Battle Toronto Finals in June. It's always an amazing time, the art is new, the excitement is real!
Art Battle at SING! Toronto
Sunday, May 28th
Doors at 7PM
19+
The Opera House
735 Queen St E
Toronto, ON
See the Facebook Event HERE!
Pairing with the painters are three incredible a cappella performing groups: Element Choir, Beatsync and Countermeasure.
The Element Choir draws singers from a broad spectrum of styles, from concert sopranos to singer songwriters to sound poets to Japanese folk singers, composers and musicians. This is a group that works with both structured and non-structured elements, as an ensemble they explore textural and timbral sound qualities, soundscapes, rhythmic patterns, sound poetry, musical genre interplay and extended voice techniques.
Beatsync is a nine-piece a cappella ensemble combining eclectic repertoire dynamic beats and sophisticated arrangements. From pop to electronic to classic soul, Beatsync draws upon diverse influences to craft their unique contemporary sound.
Countermeasure is the new sound in vocal music, known for their upbeat blend, sophisticated harmonies, and infectious energy. Their genre-defying, contemporary sound has earned the group critical and public acclaim, from Toronto to New York to Vancouver to London and Italy. The music covers a broad range of lively pop, jazz, contemporary, and original songs, sung in unique arrangements highlighting the breadth and range of the voice. Dubbed "the leading a cappella chorus out of Toronto" by the Washington Examiner, the group has won praise from critics and fans.
Related Events