AB632 – Kamloops – 10/05/2018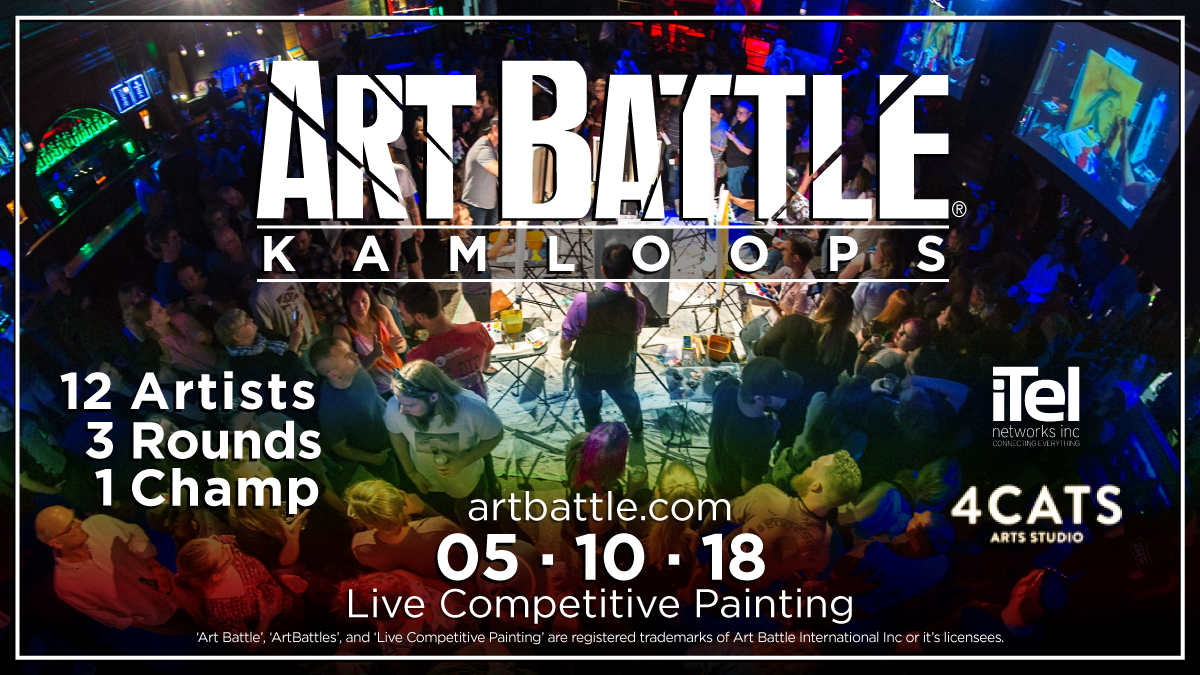 ** UPDATE APRIL 14th ** We are happy to announce that this event will now take place on Thursday, May 10th!
The new location is the Old Courthouse @ 7 Seymour Street West.
All tickets previously purchased for this event will be valid for the new date and location. We thank you for your patience and hope to see you all there!
** UPDATE MARCH 1st ** We haven't yet been able to arrange for a suitable alternate venue for next week's Art Battle. The event will be postponed until we can showcase this great line-up of painters in another location. Hopefully we'll be back before the end of next month, so we've set the date tentatively for Thursday, April 26th. Sorry for the inconvenience and thanks again to all who have and continue to support live arts in Kamloops. We will update as soon as it's finalized.
!
Art Battle – Kamloops
Old Courthouse – 7 Seymour Street West
TICKETS – http://artbattle.ticketfly.com/event/1632106
General Admission $20 / Earlybird Online $15 / Students & Kids $15
Thursday, May 10th
Doors @ 7PM
Related Events