Art Battle for Christie Lake Kids – October 12, 2022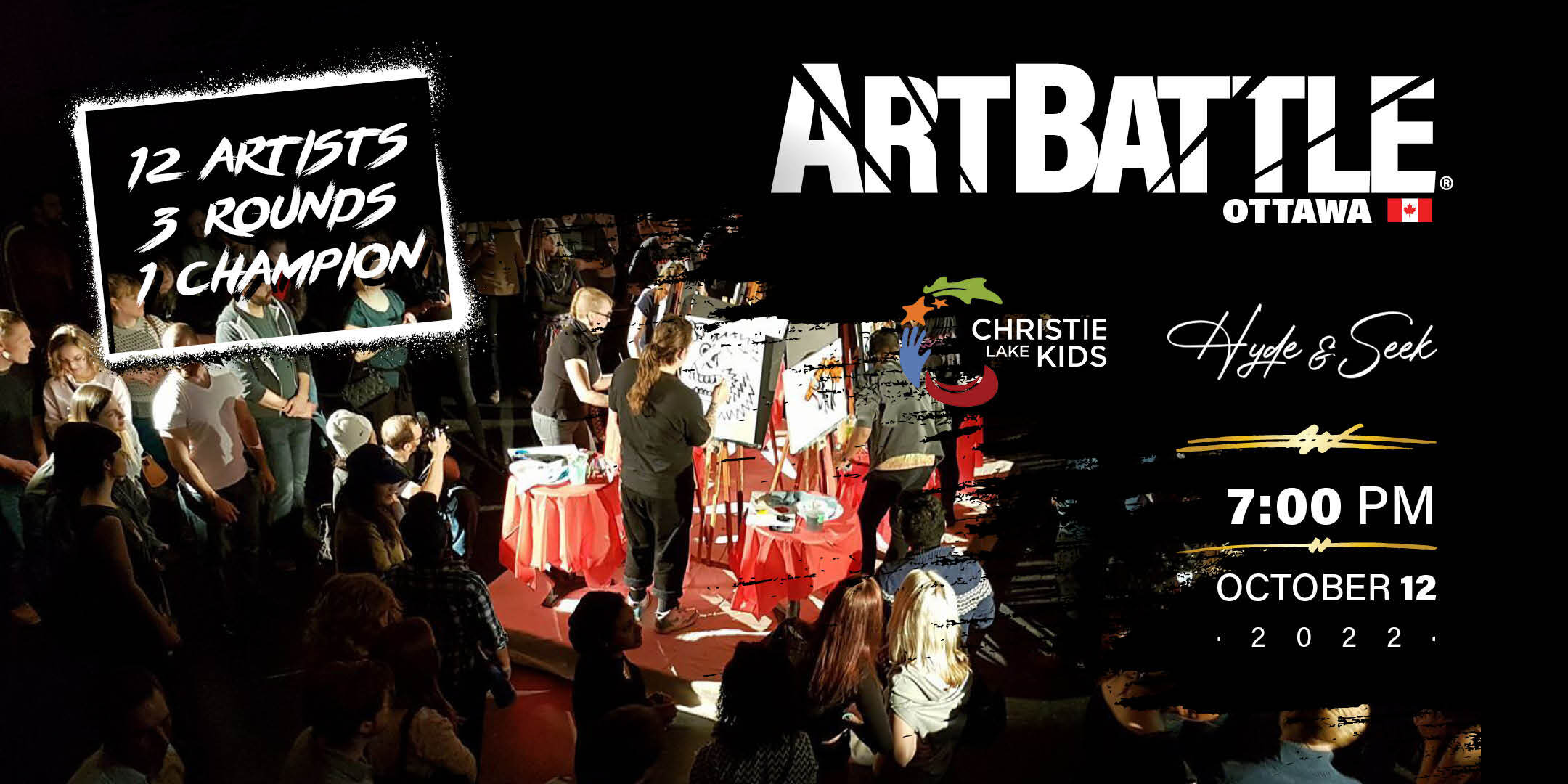 Join Art Battle and Christie Lake Kids for a night full of community and creation!
Grab your best pals and join us for a wonderful evening of live art!
Come watch as artists compete with open materials to create their masterpieces in 3 rounds of 20 minutes.
Be part of this amazing event and vote to help determine the winner of the night!
Auction proceeds will be going to Christie Lake Kids.
This is a 19+ event
Follow us on Instagram @ArtBattleOttawa!
Art Battle for Chirstie Lake Kids!
Hyde & Seek @ 130 George St., Ottawa, ON
TICKETS!
Wednesday, October 12th @ 7:00pm
Related Events