We are looking for Art Battle® local partners in YOUR city!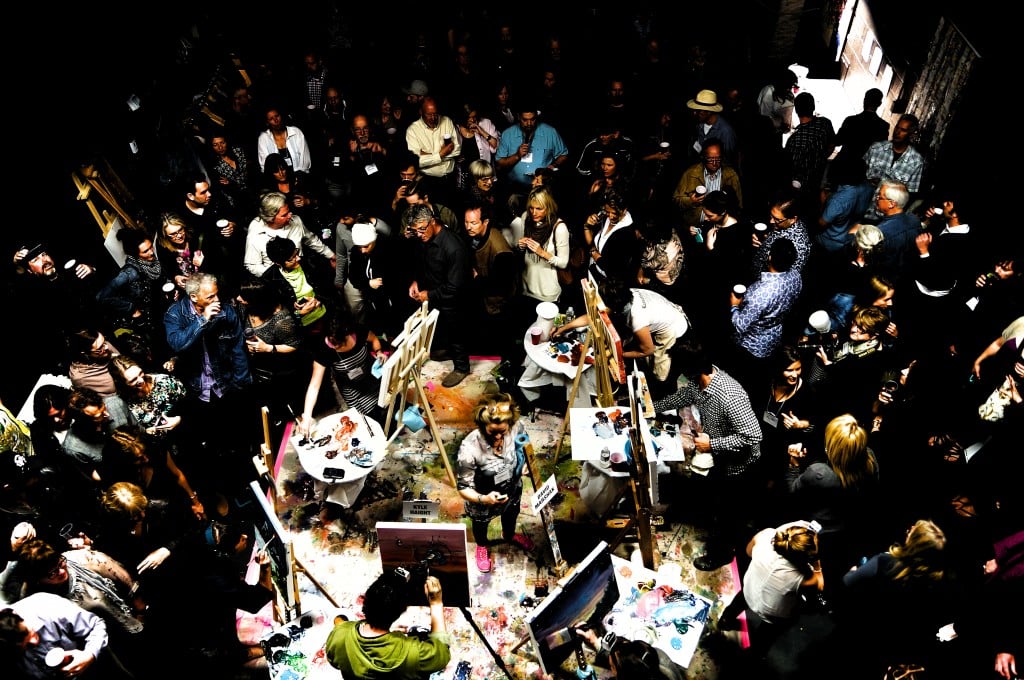 We are seeking arts and community organizers from towns and cities across the globe to organize and host live competitive painting events. Our goal is to develop artistic communities throughout the world and celebrate creative achievement.
Are you a socially conscious & creative entrepreneur?
Are you an innovative event professional who likes to run & support dynamic events?
Do you want to bring people together at your creative & unique hub?
Are you ready to bring art to life in your community?
We want you! Art Battle will work together with successful applicants to create an amazing series of live painting competitions. Events will be well distributed across states, cities and communities, looking for the best painters from across the world. Ideal hosts for Art Battle events are natural promoters who love running engaging events, community passionate artists, socially engaged entrepreneurs or businesses, arts collectives and cool gallery or venue owners.
Event organizers can make money by supporting their artistic community and by becoming celebrities in their respective cities! Fun 🙂
Quotes from local organizers:
"…it has been a huge hit for this community here…" – Alex
"…the team is very professional and always responded to our questions in a beyond timely manner." – Kathy
"…it brought the feeling of connection country wide." – Laura
"…the events ran smoothly thanks to the package you provided and your continuous support." – Andre
"… Art Battle makes a terrific team and always seemed to be one step ahead." – Jayda
Quotes from Patrons:
"…I just wanted to let you know that my group of friends and I had such an amazing night and the venue was absolutely perfect." – Nathan
"…I have been to many functions over the years and put on a few of my own and I have to tell you, your event was so well put on…I have since found out it was your first time doing it and I'm shocked — it ran like a well oiled machine." – Jackson
Join us! Apply now!
Apply to produce local Art Battle events