AB1661 – Amsterdam – 29/04/2018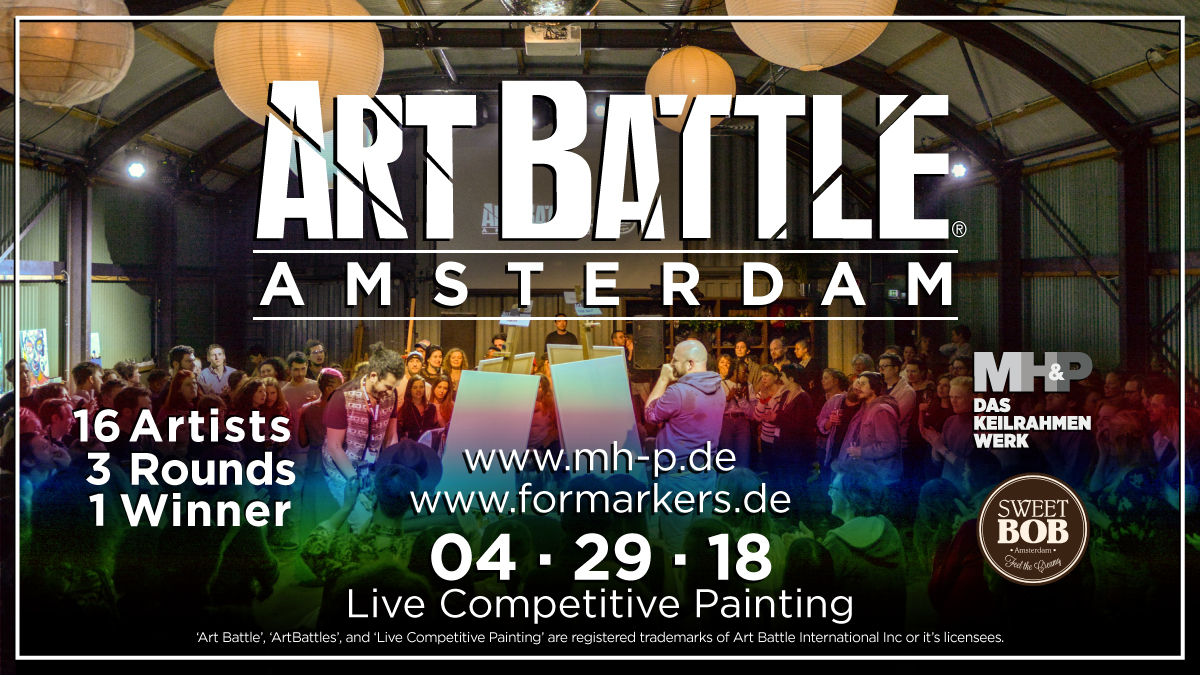 We can't wait to be back in Amsterdam! Join us for an amazing night of live competitive painting, connecting Amsterdam to towns and cities around the world through the arts! Painters have 20 minutes to take their canvases from blank to beautiful, and the audience votes to pick the winner. It's always new, it's always fun! We hope to see you there for this very inspiring night of creation and community!
Art Battle® Amsterdam is proudly sponsored by MH&P – Das Keilrahmen Werk! New canvas collection extra bright ForMarkers made in Berlin!
http://www.mh-p.de/index.html
http://formarkers.de/
This event is supported by Sweet Bob Amsterdam!
Art Battle – Amsterdam
Pllek Venue: Tt. Neveritaweg 59, 1033 WB, Amsterdam
Online ticket: € 10,00 | Door sale: € 15,00
Sunday, April 29th – Doors @ 6:30PM
VOF SWEET BOB AMSTERDAM, KvK 68225105, BTW 8573.51.461.B.01
[email protected]
+31 6 15102605
Address: Brouwersgracht, 113