AB1677 – Bristol – 10/7/2018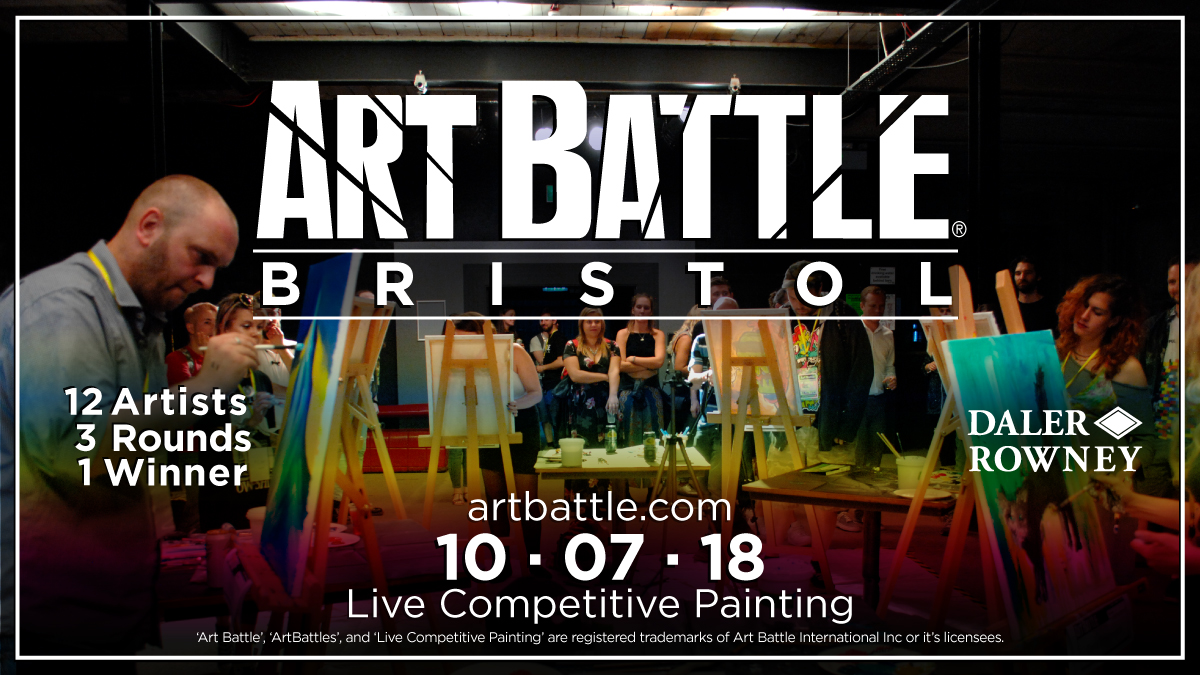 The paint has dried from the first Art Battle Bristol which saw 12 fantastic artists compete for the title of Art Battle Champion.
Now Art Battle is coming back to Motion on July 10th for round 2 in this years lead up to the December Finale. Come join us for this fantastic evening of art, audience, paint and prowess as 12 artists take to the easel to create live and in colour.
Let your vote determine the winner. Who will be the next Art Battle Champion?
Be a part of the fun as a spectator, or participate as one of the featured artists by applying online at www.artbattle.com/register!
Art Battle® Bristol is an 18+ event.
Art Battle – Bristol
Motion – 74-78 Avon St, Bristol BS2 0PX
Tuesday, July 10th – 7:00pm
Related Events