AB1704 – Bristol – November 13, 2018
November 13, 2018 @ 7:00 pm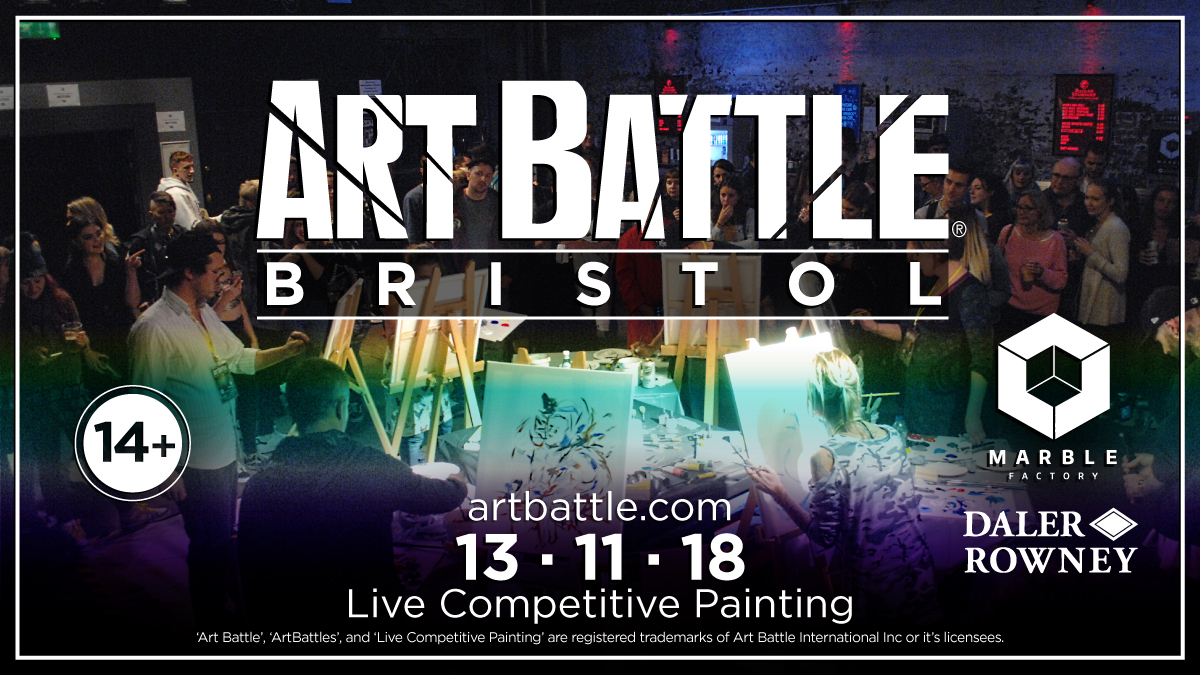 With loads of fun and a growing community Art Battle Bristol continues!
Come see the best and bravest artists from Bristol and beyond create jaw dropping works live in only 20 minutes. Watch 12 fantastic artists battle it out with brush and colour and let your vote determine the next Champion.
After a stunning display at Art Battle© on October 2nd earned her victory, the amazing Sophie Galliers returns as the Feature Painter. With her amazing eye for details, we can't wait to see what she creates on the 13th!
All works created, will be available for silent auction on the night, bridging the gap between creators and collectors, creating a supportive creative community, and allowing audiences to take away a part of the night to remember.
Don't miss Art Battle Bristol!
Be a part of the fun as a spectator, or participate as one of the featured artists by applying online at www.artbattle.com/register!
Art Battle® Bristol is an 14+ event.
Art Battle – Bristol
Marble Factory – 74-78 Avon St, Bristol BS2 0PX
Tuesday, November 13th  @ 7:00pm
Related Events