AB1946 – London – November 6, 2019
November 6, 2019 @ 7:00 pm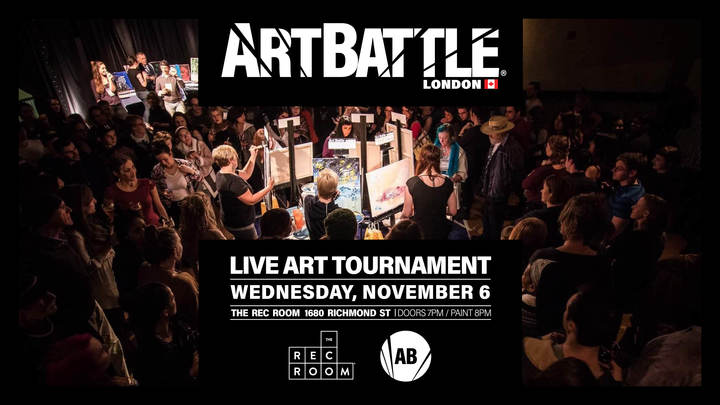 Join us for an electric Wednesday evening full of live art at The Rec Room!
Watch the paint fly before your eyes and incredible creations unfold during 3 fast-paced rounds of live painting and help vote to determine the Winner!
All artwork created will also be available via silent auction.
Featuring Dj Joze and Hosted by Zahra Habib
*Follow us on Instagram @ArtBattleLondonOn!
Art Battle – London! 
The Rec Room @ CF Masonville Place – 1680 Richmond St
Wednesday, November 6th
Doors @ 7:00pm
Related Events