AB2482 – Tacoma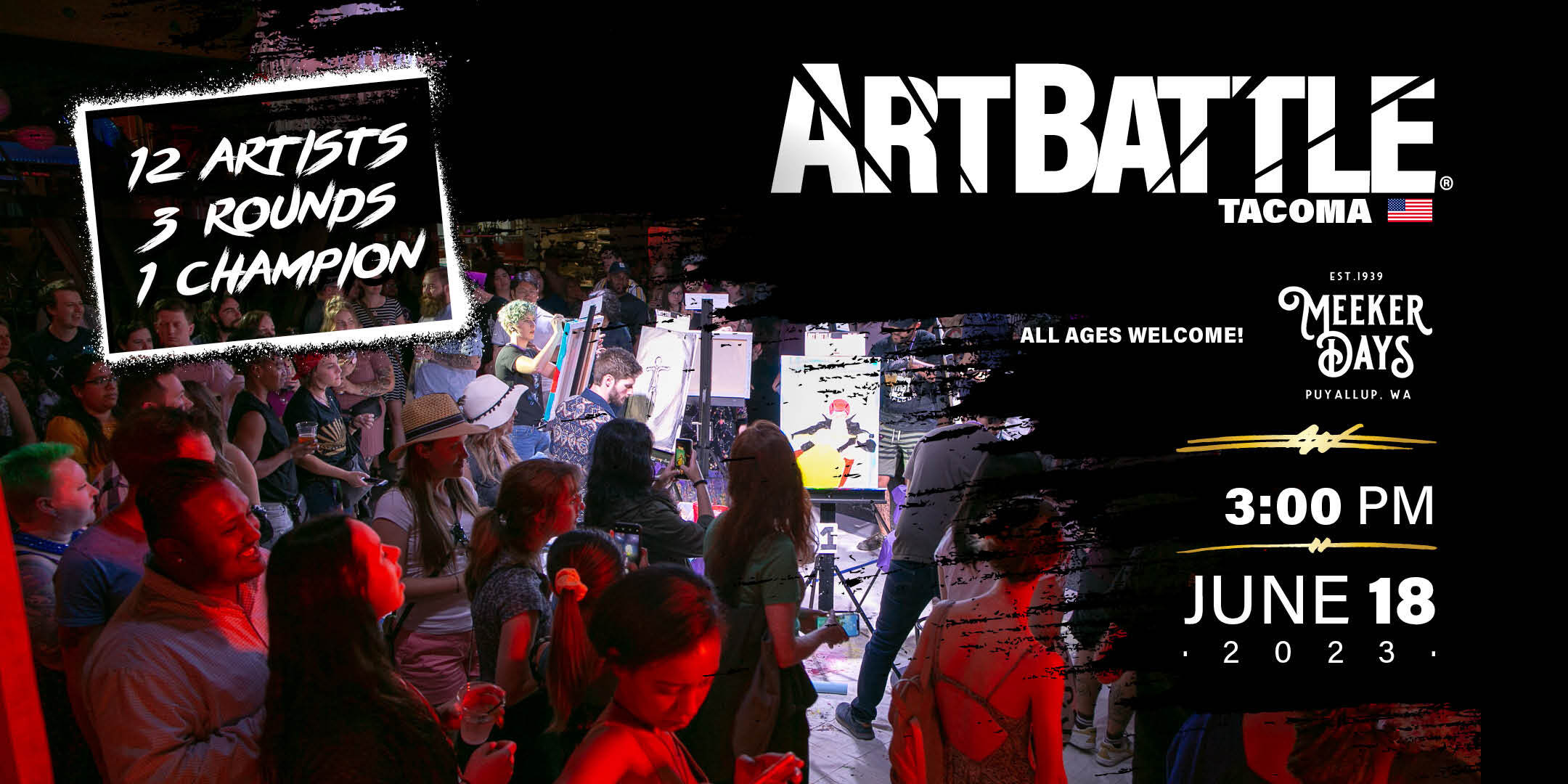 Art Battle Tacoma @ Meeker Days – June 18, 2023
Doors @ 3:00 pm
Pioneer Park Rotary Bandstand – 330 S Meridian, Puyallup, WA
This is an outdoor, all ages welcome, free event!
Artists have 20 minutes to take their canvases from blank to beautiful, battling not only the clock but each other as well. Watch the paint fly before your eyes and help vote to determine the Winner!
All artwork created will also be available via silent auction.
Be a part of the fun as a spectator, or participate as one of the featured artists by applying online at artbattle.com/artists!
REGISTER NOW TO VOTE
Artists
Artists can apply to compete. Also, most events have a 'Wildcard' easel, where artists leave their names at the door and we draw at random to pick the Wildcard Artist. To be a potential wildcard artist, just buy a ticket and show up!
Confirmed Competitors
Related Events