AB7235 – Pasadena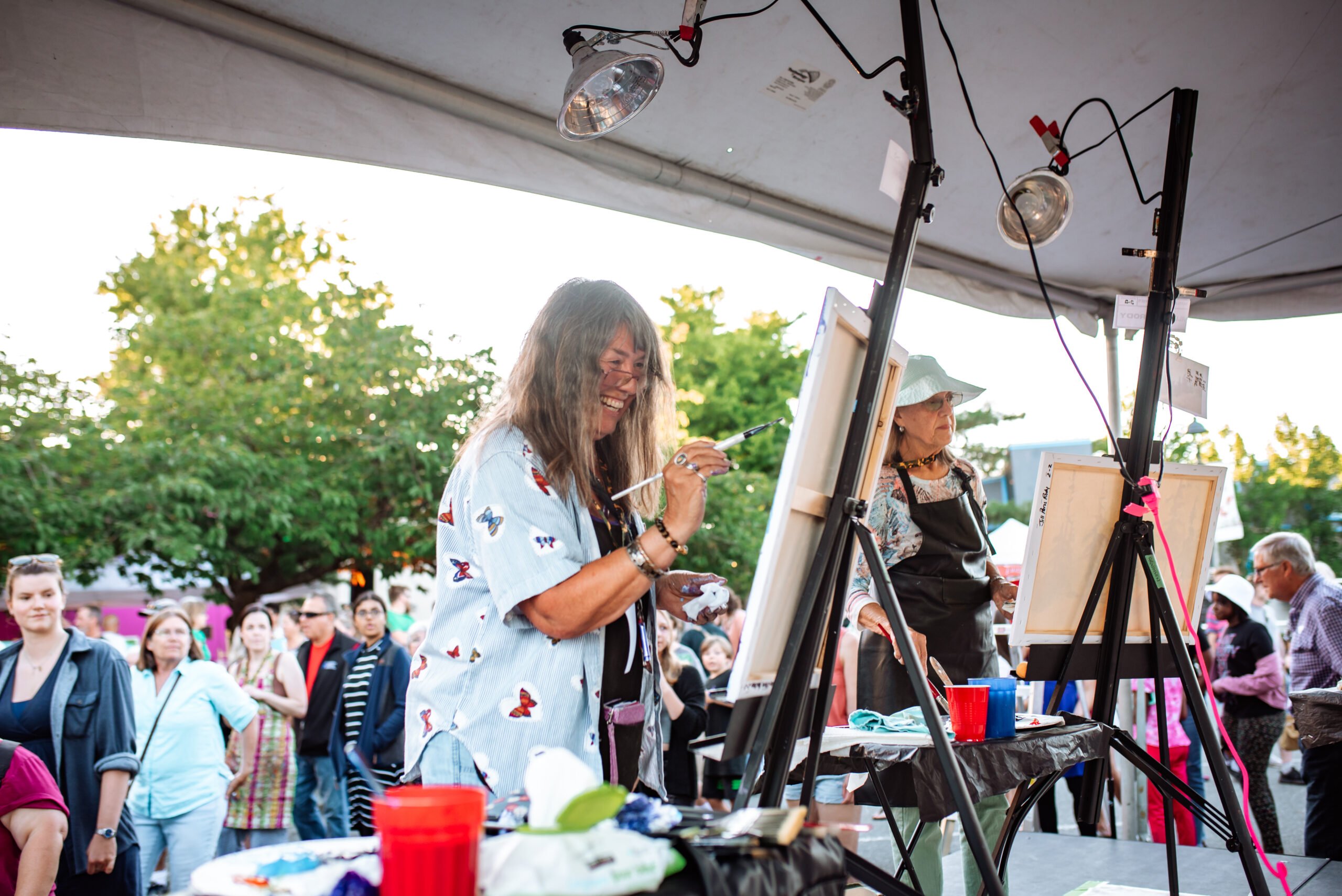 REGISTER NOW TO VOTE
Art Battle Pasadena with CM Studios!
Doors @ 7:00pm / Painting @ 7:15pm
Address: 35 E. Villa Street, Pasadena, CA
Get charged up for an electrifying Thursday night featuring live, pulse-pounding art!
Be a part of the electrifying energy as skilled artists engage in a high-speed showdown, flinging paint with every stroke. This night theme is Endless Summer Jam!
Cast your vote and crown the champion in two pulse-pounding rounds. And as the night unfolds, snag a one-of-a-kind masterpiece as every piece created goes up for auction. Don't miss this unforgettable evening of live art!
ARTISTS
Artists can apply to compete. Also, most events have a 'Wildcard' easel, where artists leave their names at the door and we draw at random to pick the Wildcard Artist. To be a potential wildcard artist, just buy a ticket and show up!
Related Events