AB2579 – Oakland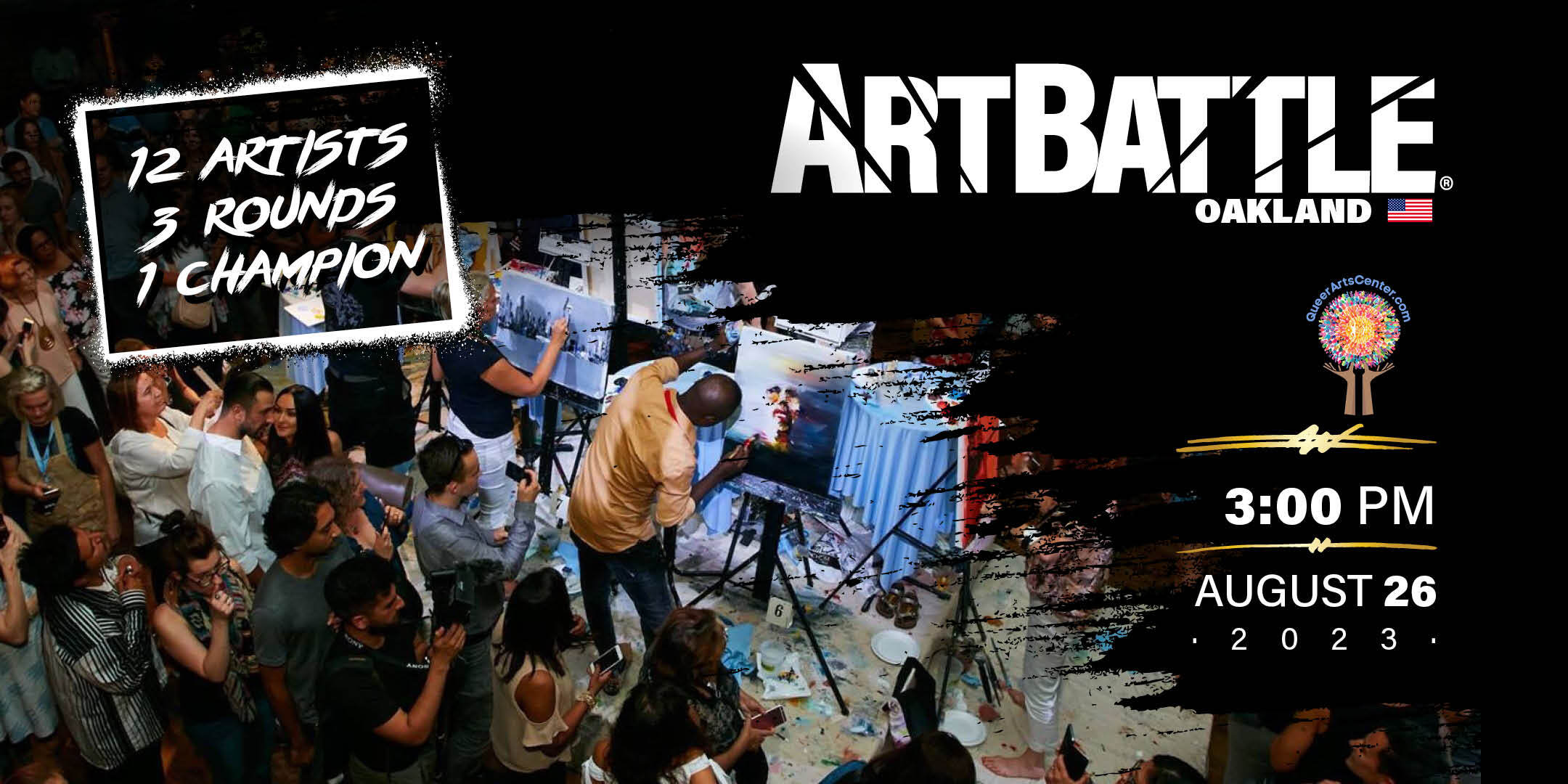 Art Battle Oakland – August 26, 2023
Doors @ 3:00pm / Painting @ 3:30pm
The Queer Arts Center – 3411 Lakeshore Avenue, Oakland, CA

view on
Eventbrite
Join us in Oakland for the Season Opener!
Join us for an afternoon of artistic excellence as skilled artists face off in three rounds of fast-paced competition. Be there as the paint flies and help choose the ultimate winner.
Then, peruse the artwork that will be available for auction and take home your own piece of the creative action. It's a night of community, creation, and pure artistic adrenaline.
Be a part of the fun as a spectator, or participate as one of the featured artists by applying online at artbattle.com/artists!
Art Battle Oakland is an All Ages event.
REGISTER NOW TO VOTE
Artists
Artists can apply to compete. Also, most events have a 'Wildcard' easel, where artists leave their names at the door and we draw at random to pick the Wildcard Artist. To be a potential wildcard artist, just buy a ticket and show up!
Confirmed Competitors
Related Events