Art Battle Austin: Blue Dozen Brawl – 24/02/2018
February 24, 2018 @ 8:00 pm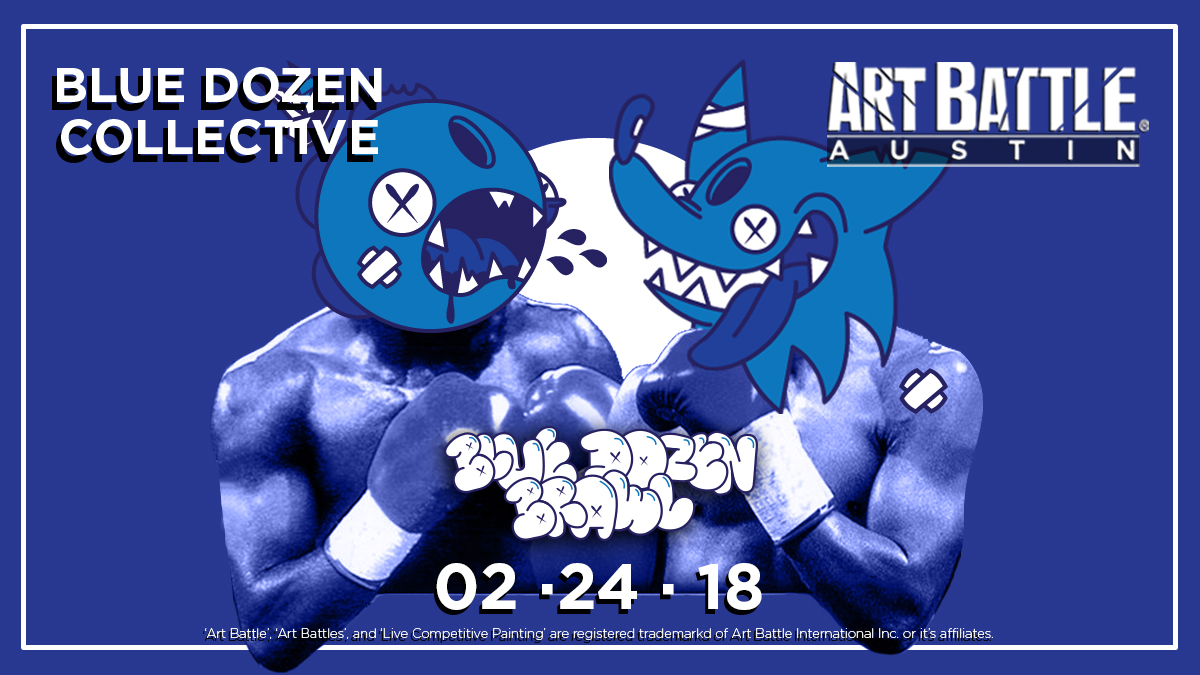 Art Battle Austin & Blue Dozen Collective are partnering to present The Blue Dozen Brawl!
LIVE GRAFFITI ART BATTLE!
Join us on Saturday, February 24 from 8PM-1AM at the Lone Star Lounge in downtown New Braunfels for the first ever Blue Dozen Brawl.
This is your chance to watch the creative process live and support local artists. Here's how it works:
• 8PM: Ten artists put their name in a hat for a chance to compete.
• 8:15PM: Three artist names are selected at random. This event's resident artist is Jenkins2D. Jenkins selects his teammate from the three, and two teams of two artists are formed. Once teams are formed, the non-resident artist team selects a topic at random – and now the art of the night must adhere to this theme.
• 15 minutes of artist collaboration and planning.
• 8:30 – 10:00PM: The battle is on! As the two teams work, patrons are able to move around and observe the artists at work. The medium is acrylic paint and marker, and the tools allowed are brushes, palette knives or any non-mechanical implements.
• The audience votes to pick the winning team through tips. Tips will go directly to the artists.
• 10:30PM: Winners are announced.
Event hosted by NATE (Austin Mic Exchange)
WHEN: Saturday, Feb 24 (8PM – 1AM)
WHERE: Lone Star Lounge, Downtown New Braunfels
WHAT: Blue Dozen Brawl — live graffiti art battle — ten artists, two teams, one winner

Related Events