AB285 – Mississauga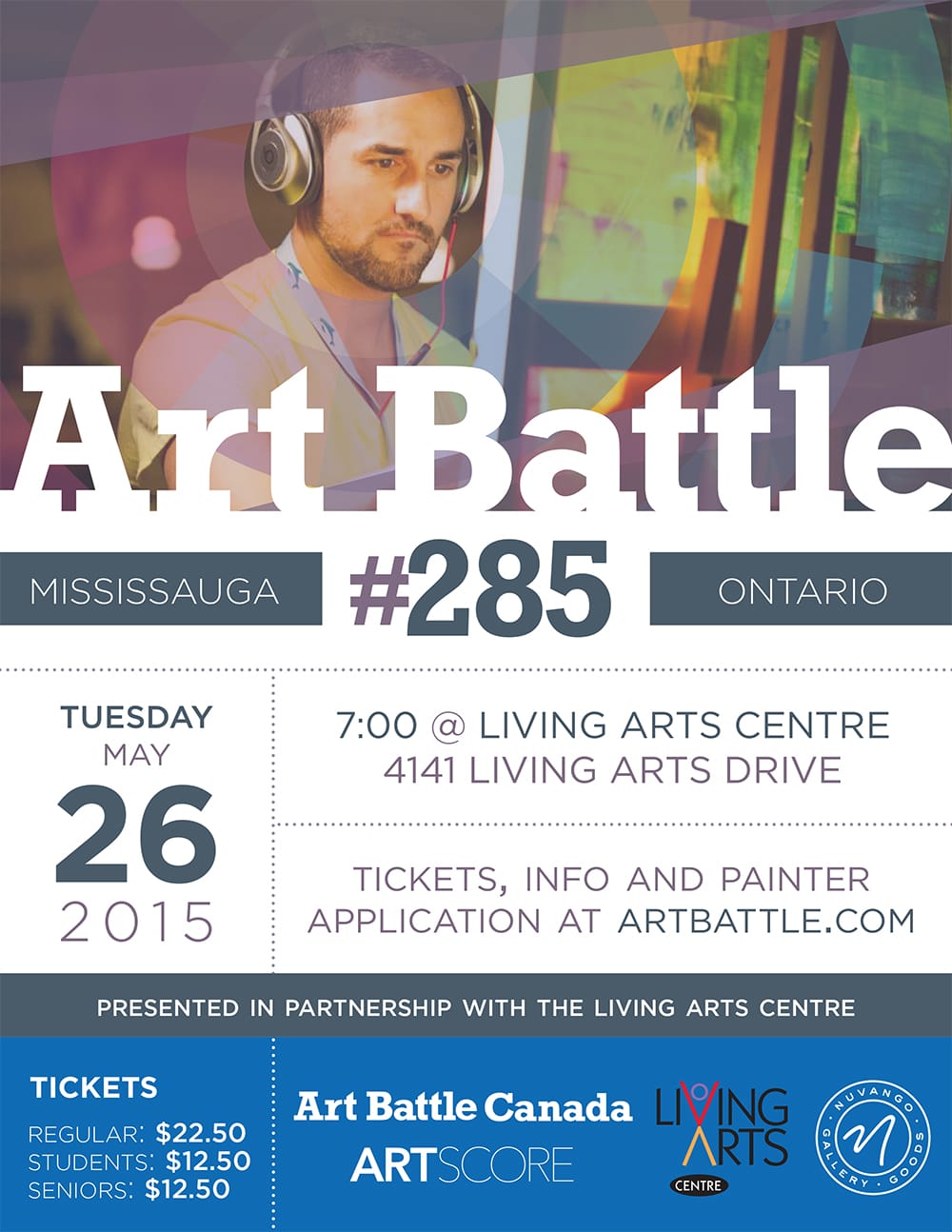 Art Battle Mississauga at The Living Arts Centre! This is the last event before the Regional Finals in June. Please join us for an amazing night of Live Competitive Painting, 12 local artists will create the best work they can in 20 minutes and the audience will choose who deserves to be the winner of a cash prize and a chance to qualify for the 2015 National Championship.
Art Battle 285 – Mississauga
Tuesday, May 26th @ 7:00PM
Living Arts Centre
4141 Living Arts Drive
Mississauga, ON
Confirmed Competitors!

Mamta Arora
Mamta Arora
xuan phi nguyen
Shelley Houghton
Stella Jurgen
gopika yadav
gopika yadav
Nguyen xuan phi
Tom Seymour
Mena Nunes
Trayc Dudgeon
Mark Mullen
Guillermo Batres Franco
Leo Dias
Tickets $22.50
Students / Seniors $12.50
http://www.livingartscentre.ca/theatre-performances/art-battle-may-26
Free Parking