AB284 – Toronto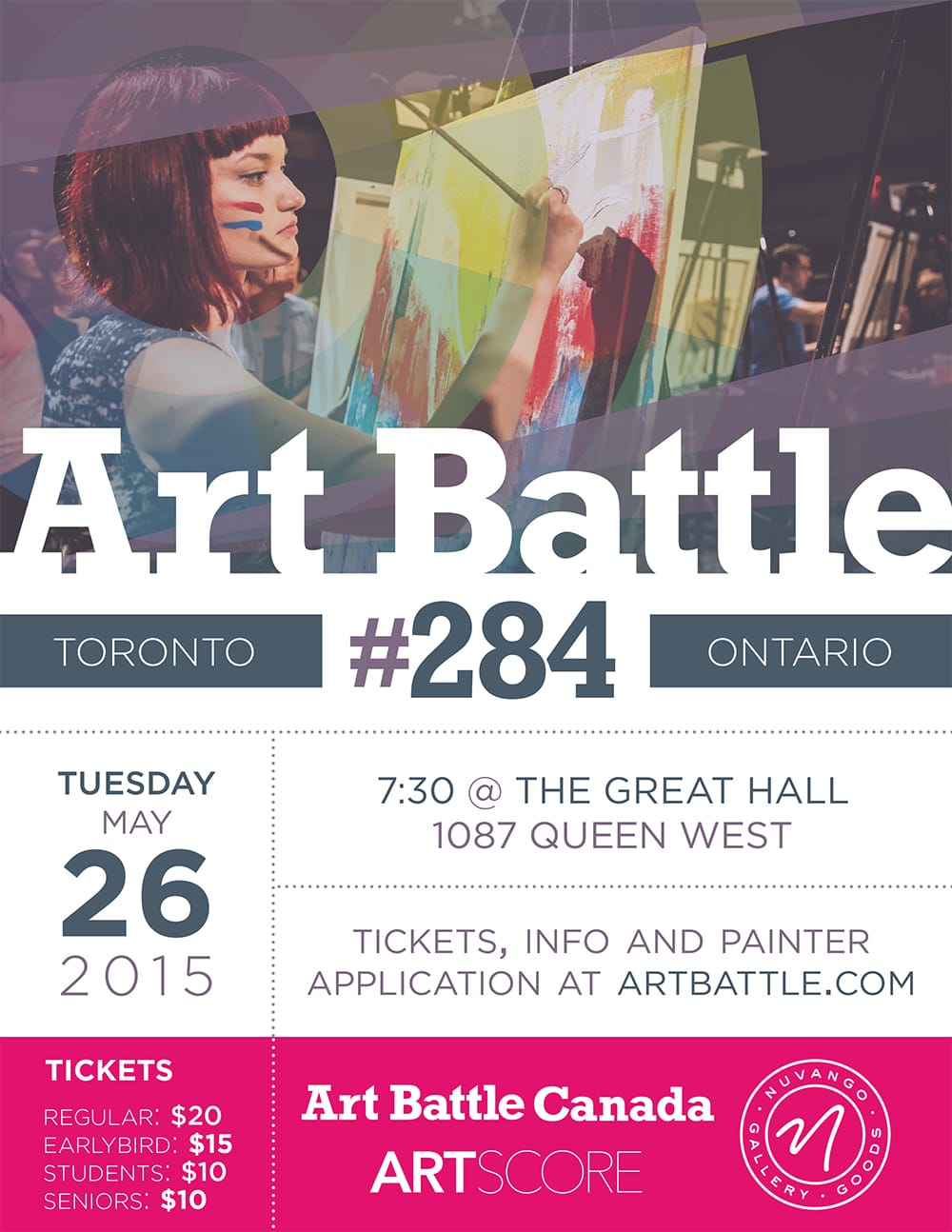 Join us for the last event before the City Finals! 16 local artists step up to the canvas with only their brushes, talent, courage and 20 minutes to create the best work they can. The audience will decide who has deserves the title of Art Battle Champion, cash prize and an easel at the Finals in June.
Art Battle 284 – Toronto
Tuesday, May 26th @ 7:30PM
The Great Hall
1087 Queen St West
Toronto, ON
Confirmed Competitors!

Natasha Dichpan
Natasha Dichpan
Spencer Harrington AKA Random
Steven Bernstein
Nora House
shahan ahmed shah
Liliana Monteiro
Kate Domina
Sari Richter
Shannon Alicia
Kelsey Auger
Keith Eager
Nicole Little
Natasha Dichpan
morgan TEST NS