AB282 – Collingwood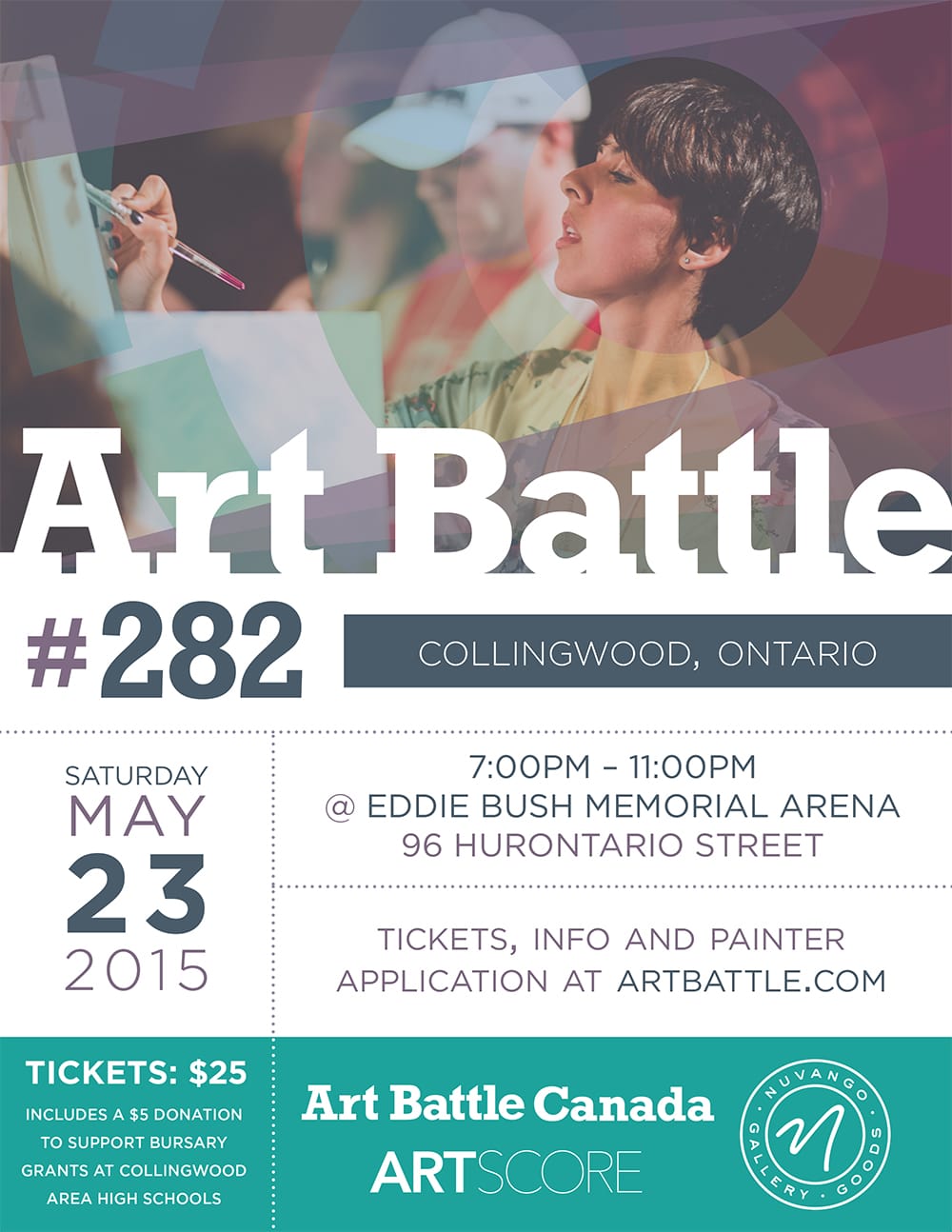 Art Battle returns to Collingwood on May 23rd! This special night will feature 12 live painters competing for audience votes, a cash prize, the title of AB282 Champion, and an invite to the 2015 Art Battle National Championship Series! Join us at the Eddy Bush Memorial Arena for a night of great people, great music, and great art!
Art Battle 282 – Collingwood
Saturday, May 23rd @ 7:00 PM
Eddie Bush Memorial Arena
96 Hurontario St.
Collingwood, ON
Confirmed Competitors!

David Conning
Sarah Carter
Patrick Smulders
Jason Alexander
bree stark
sarah filion
Cecilia Spihlmann
Tava Gray
Heather Cook
Bruce Stanfield
Caleb Friesen