AB291 – Victoria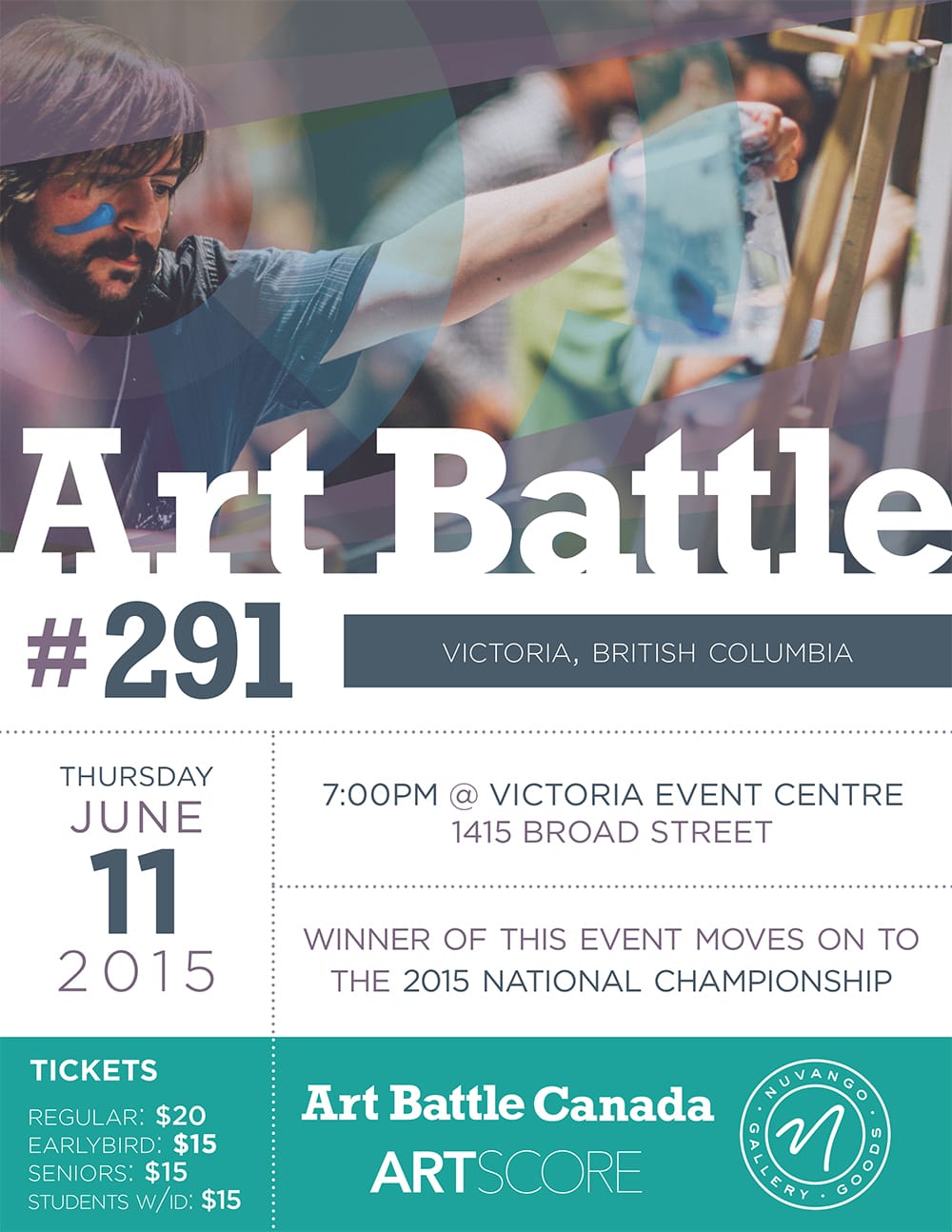 Join us for the Art Battle Victoria Regional Finals on Thursday, June 11th! Winners from this season's Victoria events will compete for a ticket to The 2015 Art Battle National Championship.
Art Battle 291 – Victoria
Thursday, June 11th @ 7:00PM
Victoria Event Center
1415 Broad St.
Victoria, BC V8W 2B2
Confirmed Competitors!

Kimberly Dean
Anya Fayce
Kim Newns
Miesje Mesha (Miesje Taylor)
Shanna Hamilton
Shanna Hamilton
Conor McKee
Heather Pagee
Sarah Choi
Amy Heggie
Megan Evans
Hovey Eyres
Benjamin Sterpin