AB283 – Oakville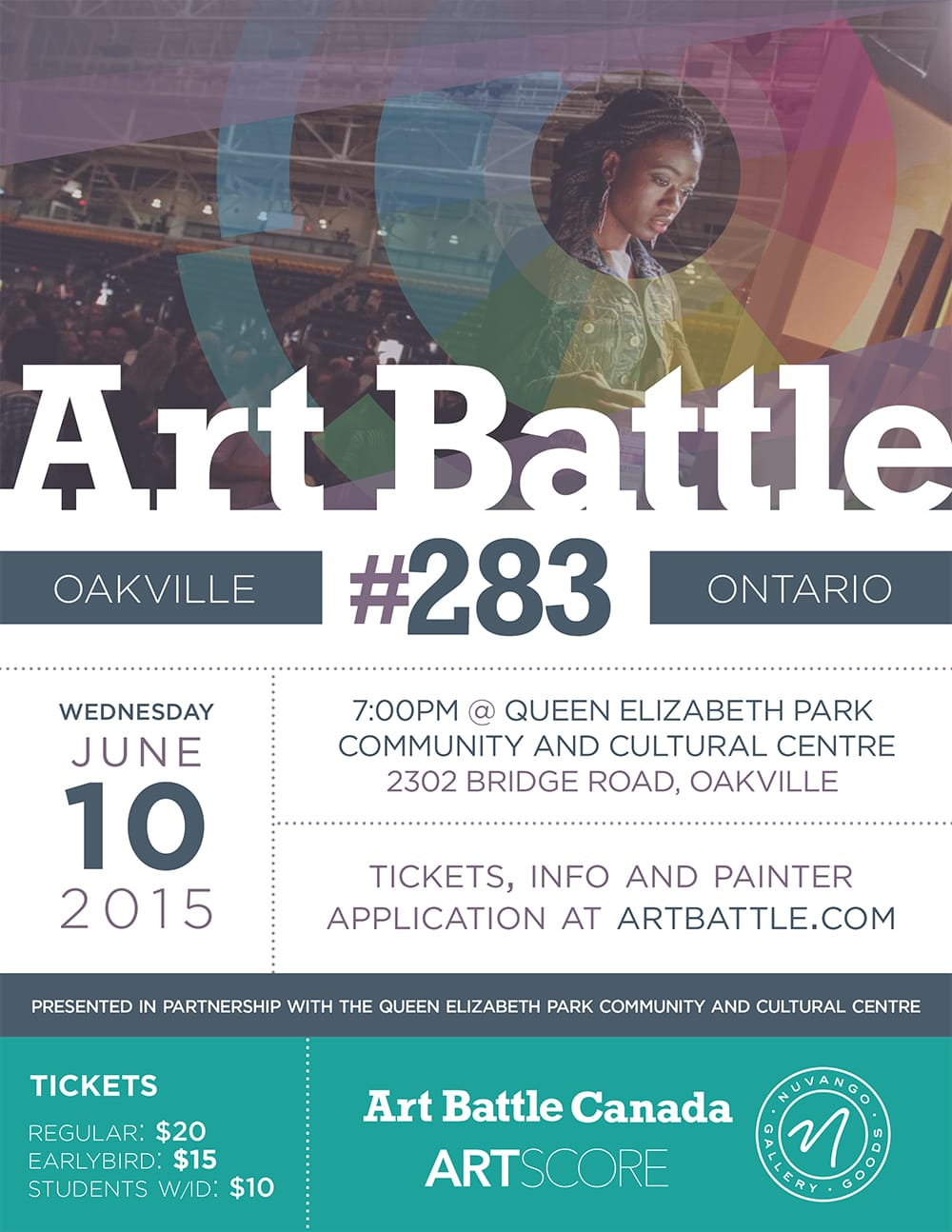 Please join us for the last Oakville Art Battle of the season! The Queen Elizabeth Park Community and Cultural Centre will host, with 12 artists compete across 3 rounds of live painting. The audience votes to determine the champion and all paintings will be available in silent auction. The winner will advance to the Art Battle Golden Horseshoe Finals with a chance to qualify for the 2015 National Championship.
Art Battle 283 – Oakville
Wednesday, June 10th @ 7:00PM
Confirmed Competitors!

Sarah Dicks
Erin Schiffner
Nisreen Askar
Sanjay Patel
Nicholas Blicharski
Nikky Starrett
Jacqueline Poirier
Helen Wu
Shiva Nassiri
Yvonne Keogh
Leanna TenEycke