AB288 – Ottawa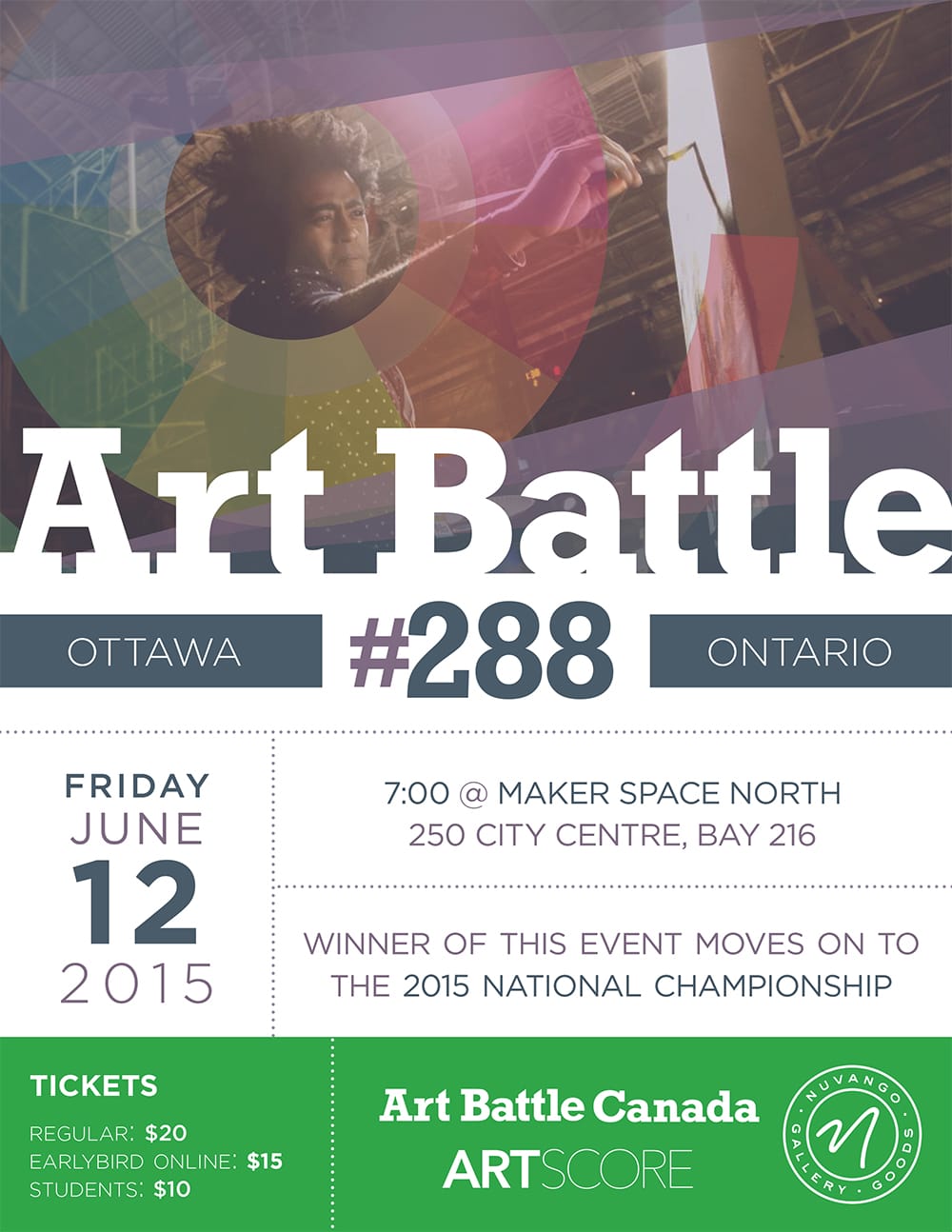 It's been an amazing season of Live Competitive Painting in Ottawa! We are pleased to announce the Art Battle Ottawa Regional Finals on Friday, June 12th at Maker Space North.
Join us as the best live painters in Ottawa take their canvases from blank to beautiful in just 20 minutes! The Art Battle Ottawa Champion will receive a cash prize and a spot in the 2015 Art Battle National Championship this July.
Art Battle 288 – Ottawa
Friday, June 12th @ 7PM
Maker Space North
250 City Centre Ave. Bay 216
Ottawa, ON K1R 6K7
Confirmed Competitors!

Gloria Bay
Vincent Bolduc
Travis Doubt
Kalkidan Assefa
Rob Nicholson
Dominique Boisvenue ( on Facebook Mique Michelle0
Jérémie Gaudreau
Jordan Meekis
Galina Ponomarenko
Dominique Barbeau
Diane Fontaine
Diane Fontaine
Sarah O'Neill
Jacinta LeBlanc
Stephen Shugar
Allan Charles André
Galina Ponomarenko