2020 Art Battle European Championship! – April 18, 2020 *POSTPONED*
April 18, 2020 @ 11:00 pm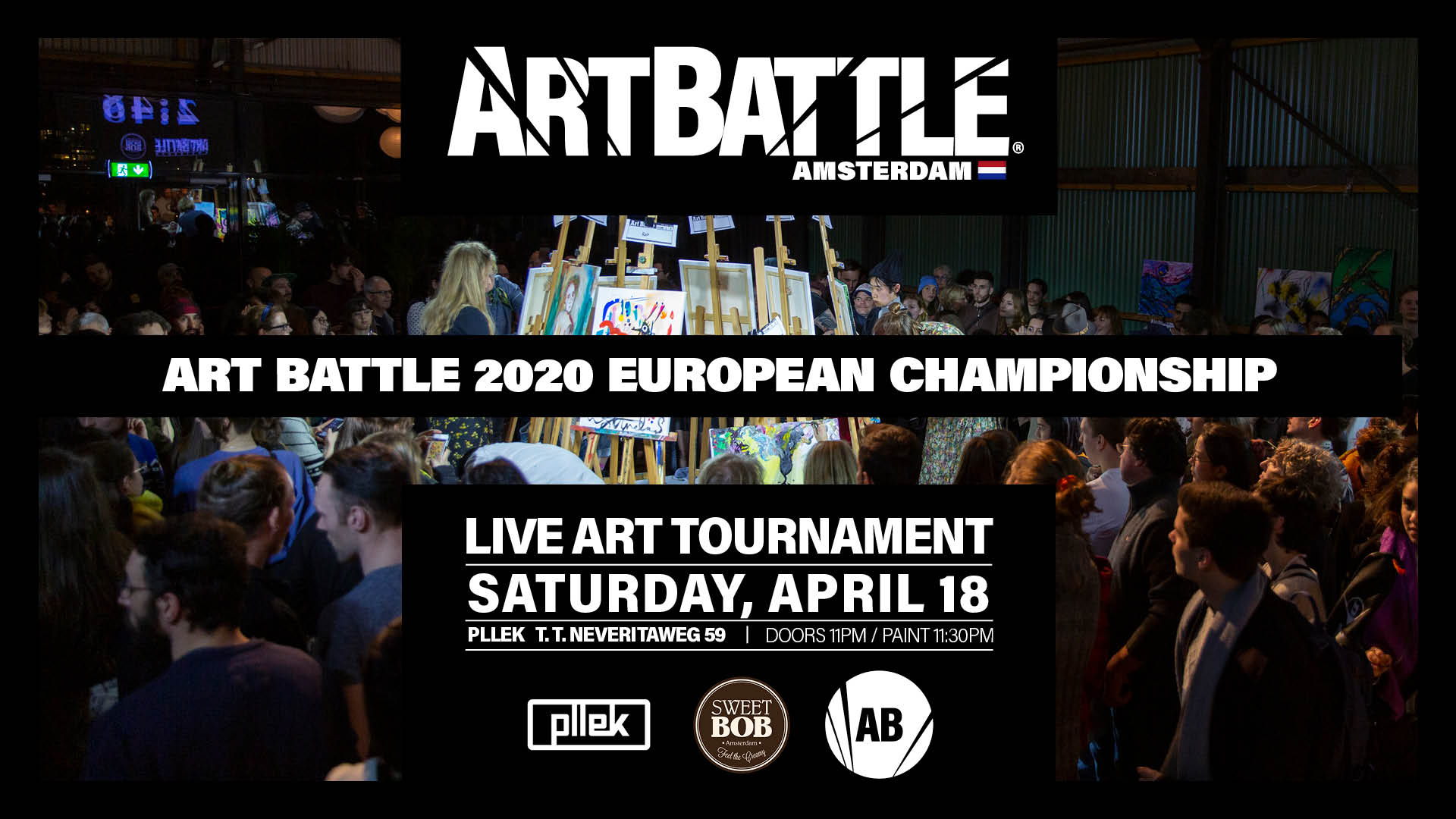 Wow! The 2020 Art Battle European Championship has arrived!
Please join us on Saturday, April 18th in Amsterdam to celebrate the very finest in live painting. Winners of Regional Finals  will compete for a cash prize, a large trophy and year long status as the Best Live Painter in Europe with a spot in the 2020 World Championship in Tokyo in October!
This is the spectacular Finale to the 2019/2020 Art Battle European tournament, truly the best night of the year for live art!
This event is supported by Sweet Bob Amsterdam!
Follow us on Instagram @ArtBattleAmsterdam!
2020 Art Battle European Championship!
Pllek Venue: Tt. Neveritaweg 59, 1033 WB, Amsterdam
Early Bird Ticket: € 10,00 | General Admission: € 15,00
Saturday, April 18th – Doors @ 11:00PM
VOF SWEET BOB AMSTERDAM, KvK 68225105, BTW 8573.51.461.B.01
[email protected]
+31 6 15102605
Address: Brouwersgracht, 113