2022 US National Championship! – April 2, 2022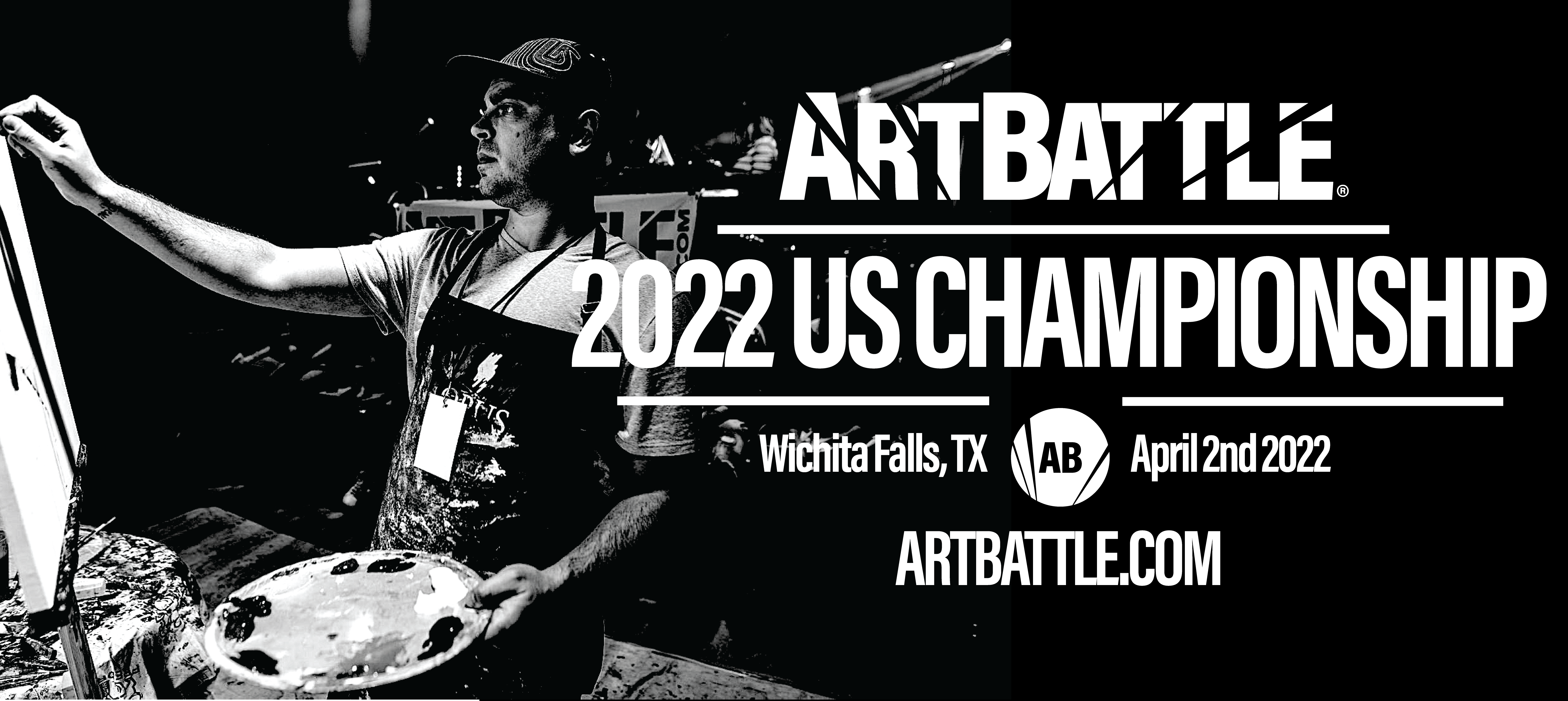 Wow! The 2022 Art Battle US National Championship has arrived!
Please join us on Saturday, April 2nd in Wichita Falls, TX to celebrate the very finest in live painting. Winners of Regional Finals from across the country will compete for a cash prize, a large trophy and year long status as the Best Live Painter in America with a spot in the World Championship!
This is the spectacular Finale to the 2019-2022 Art Battle US tournament, truly the best night of the year for live art!
*Hosted by Wichita Falls Art Association!
*Must Be 16 or Older
Thank you to our wonderful Sponsors:
Fain Foundation
J S Bridwell Foundation
Bryant Edwards Foundation
KFDX 3
Texoma Fox KJTL
Townsquare Media
Wichita Falls Art Association
Wichita Falls Alliance for Arts and Culture
Wichita Falls Arts Council
Market Street
The Maplewood Bar and Gallery
Hoegger Communications
Fox Hill
2022 Art Battle US National Championship!
MPEC @ 1000 5th St, Wichita Falls, TX
TICKETS!
Saturday, April 2nd
Doors @ 6:00pm  / Painting @ 7:00pm
Related Events