AB1675- Dhaka – 14/07/2018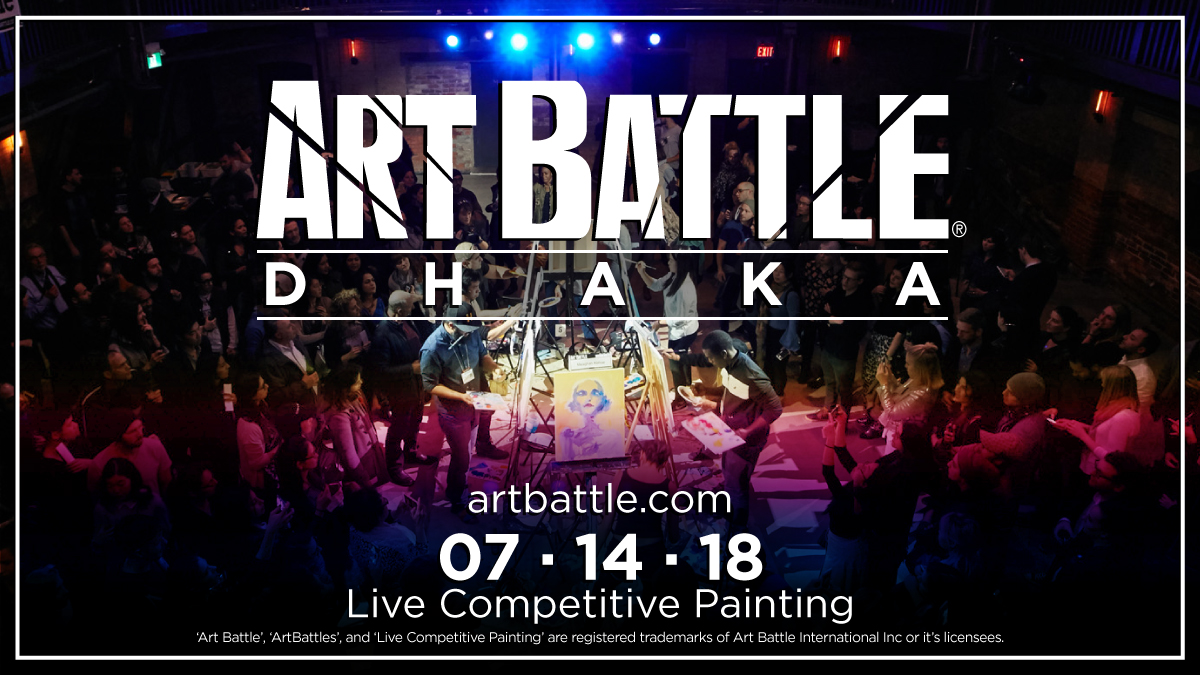 Art Battle® can't wait to come to Dhaka! Please join us at the MIDAS Center on Saturday, July 14th for a wonderful evening of creativity and community, a live painting tournament showcasing local artists and connecting Dhaka to towns and cities around the world! Come watch as artists transform blank canvases into beautiful pieces of art in just 20 minutes, and then help vote to determine the winner of the evening! All artwork will also be available for silent auction.
Participate as one of the featured artists by applying online at www.artbattle.com/register!
Art Battle – Dhaka
MIDAS Center – House No. 05, Road No. 27 (Old), Rd No. 16, Dhanmondi, Dhaka 1209
Tickets – BDT 300
Saturday, July 14th – Doors @ 4:00pm