AB1989 – Boston – January 26, 2020
January 26, 2020 @ 3:00 pm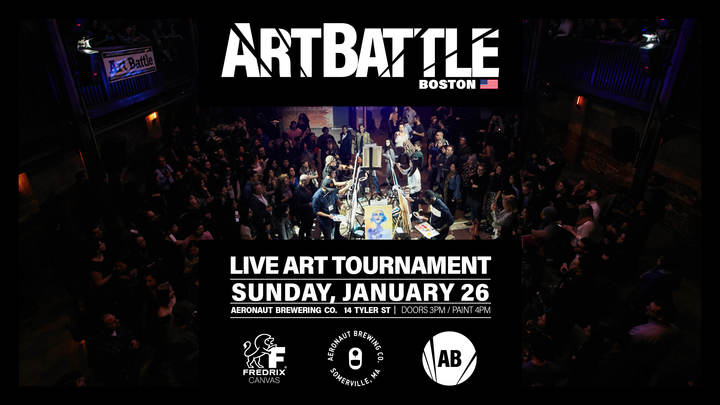 Join us for an electric Sunday afternoon full of live art!
Come watch the paint fly before your eyes and help vote to determine the Winner as artists battle the clock & each other in 3 fast-paced rounds
All artwork will also be available for auction during this incredible day of community and creation.
Be a part of the fun as a spectator, or participate as one of the featured artists by applying online at artbattle.com/artists!
Art Battle® Boston is proudly sponsored by Fredrix Artist Canvas!
*Follow us on Instagram @ArtBattleBoston!
Art Battle – Boston!
Aeronaut Brewing Company – 14 Tyler St, Somerville, MA
TICKETS!
Sunday, January 26th @ 3:00pm
Related Events