AB1998 – Fredericton FROSTival – January 25, 2020
January 25, 2020 @ 7:30 pm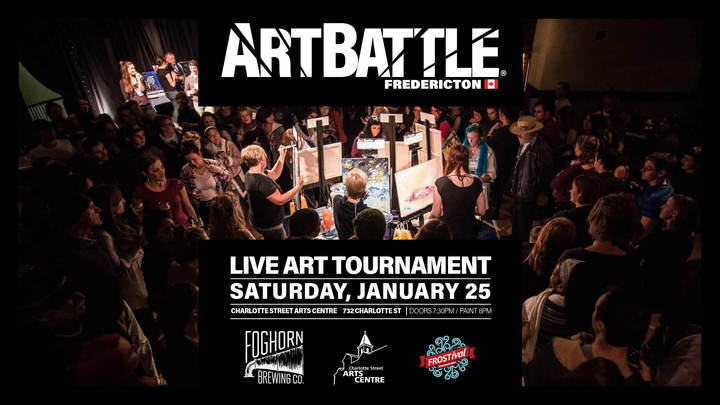 Join us for an amazing night of live competitive painting at the Charlotte Street Arts Centre as an Official part of Fredericton FROSTival!
Watch as artists transform blank canvases into beautiful pieces of art in just 20 minutes, and then help vote to determine the winner of the event!
All artwork will also be available for silent auction.
Be a part of the fun as a spectator, or participate as one of the featured artists by applying online at artbattle.com/artists!
*Follow us on Instagram @ArtBattleFredericton!
*All ages welcome!
Art Battle Fredericton!
Saturday, January 25th
Doors @ 7:30pm
Painting @ 8:00pm
Charlotte Street Arts Centre, 732 Charlotte Street
Fredericton, NB
Save
Save
Save
Save
Save
Save
Save
Save
Related Events