AB2033 – Fort Erie – February 22, 2020
February 22, 2020 @ 7:00 pm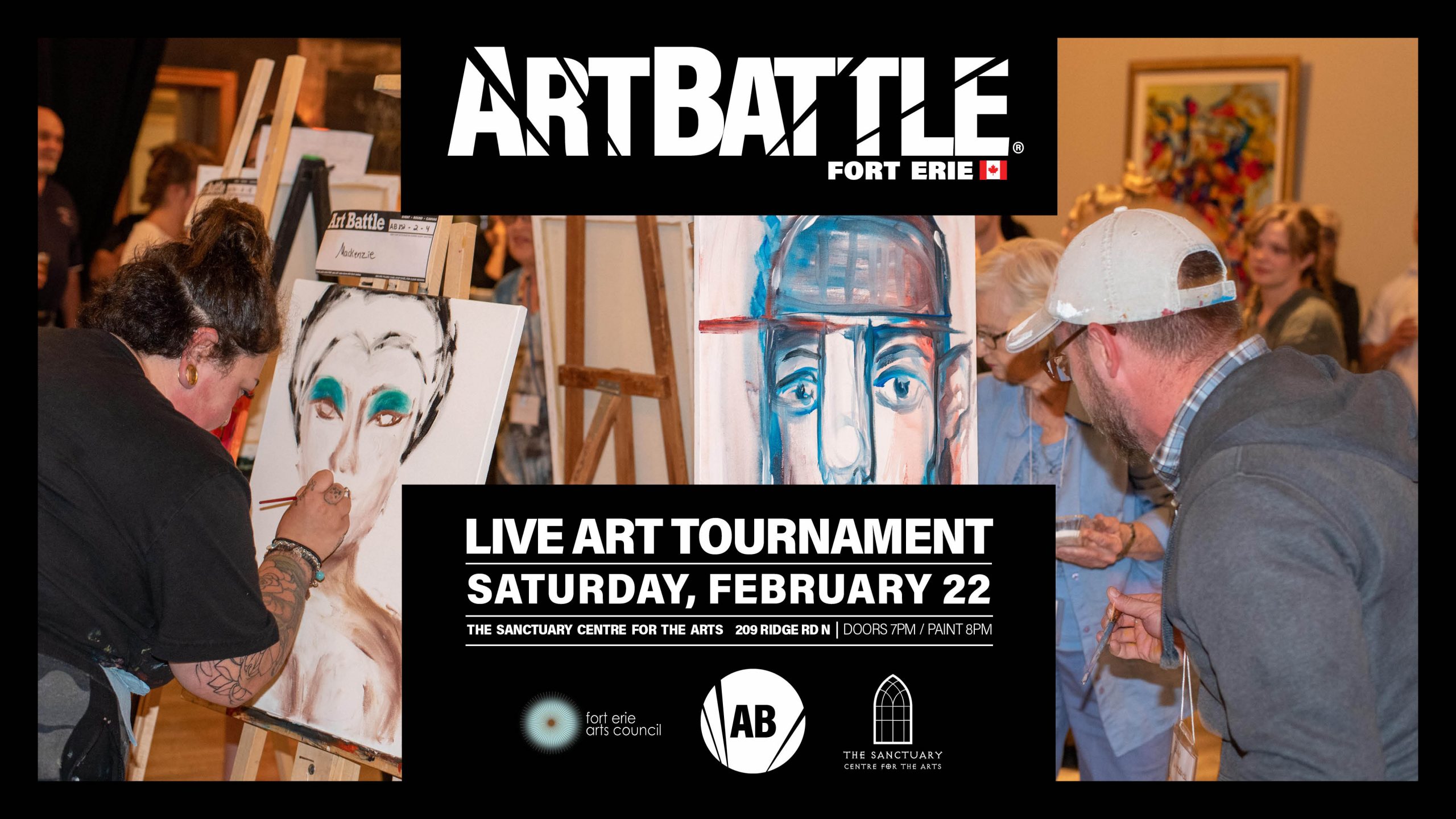 Please join us for a wonderful evening of live art!
Watch the paint fly before your eyes and the creative process unfold during 3 fast-paced rounds and help vote to determine the Champion!
All artwork created will also be available via silent auction.
Be a part of the fun as a spectator, or participate as one of the featured artists by applying online at artbattle.com/artists!
Presented locally by Fort Erie Arts Council!
*Follow us on Instagram @ArtBattleFortErie!
Art Battle – Fort Erie! 
Sanctuary Centre for the Arts – 209 Ridge Road N, Ridgeway, ON
TICKETS!
Saturday, February 22nd @ 7:00pm
Related Events