AB2093 – Sheffield – 21 March, 2020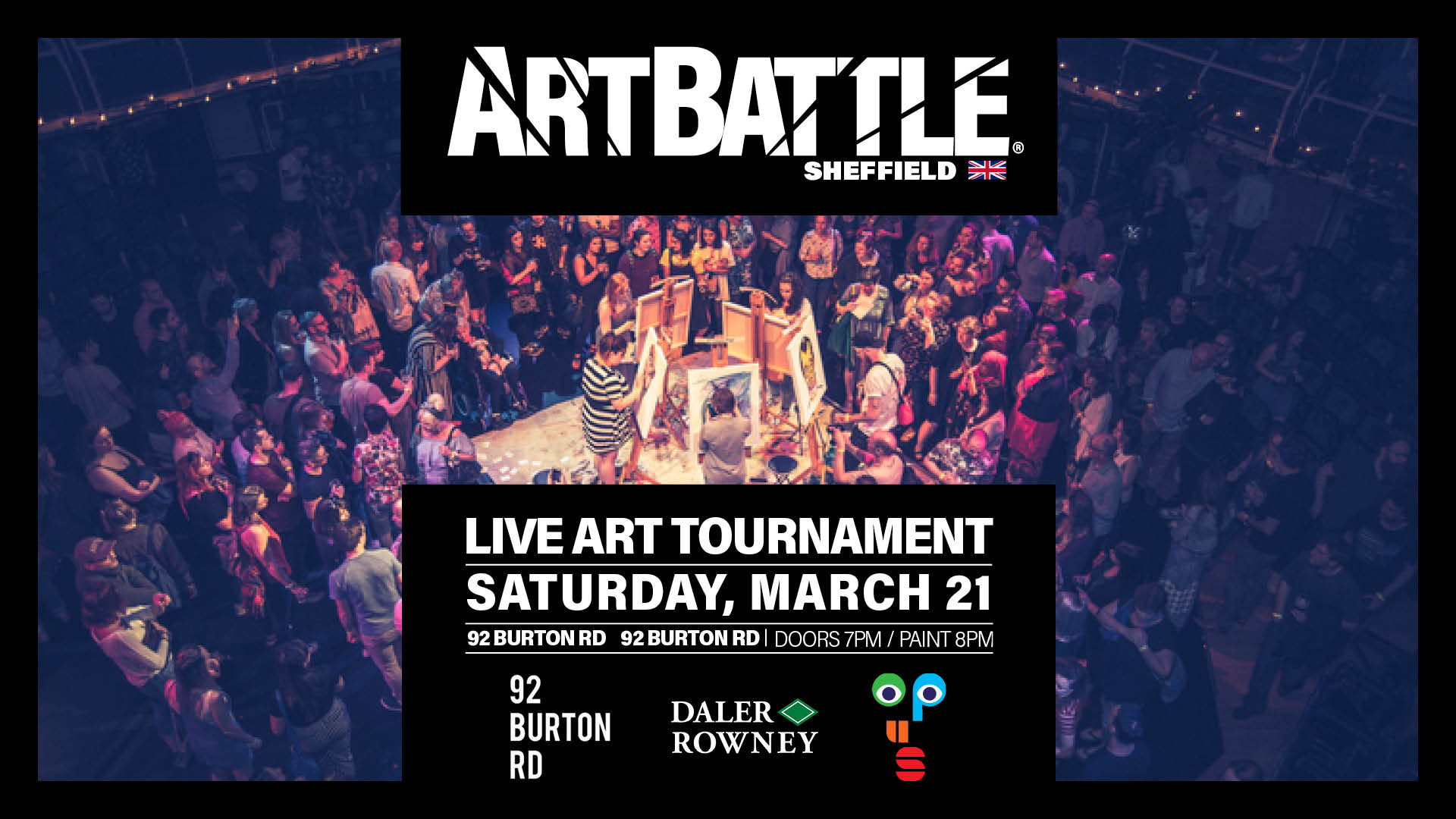 Opus & Now Then presents… Art Battle.
The global live art tournament comes to Sheffield!
Artists compete live – transforming blank canvas to finished works in a fixed 20 minutes, as audiences experience the spectacle and individual creations. The audience decides the winners each round, with votes cast for their chosen artist.
Be a part of the fun as a spectator, or participate as one of the featured artists by applying online at artbattle.com/artists!
Art Battle – Sheffield!
92 Burton Rd  @ 92 Burton Rd, Sheffield S3 8DA
Saturday, 21 March @ 7:00pm
Related Events