AB277 – Headwaters Region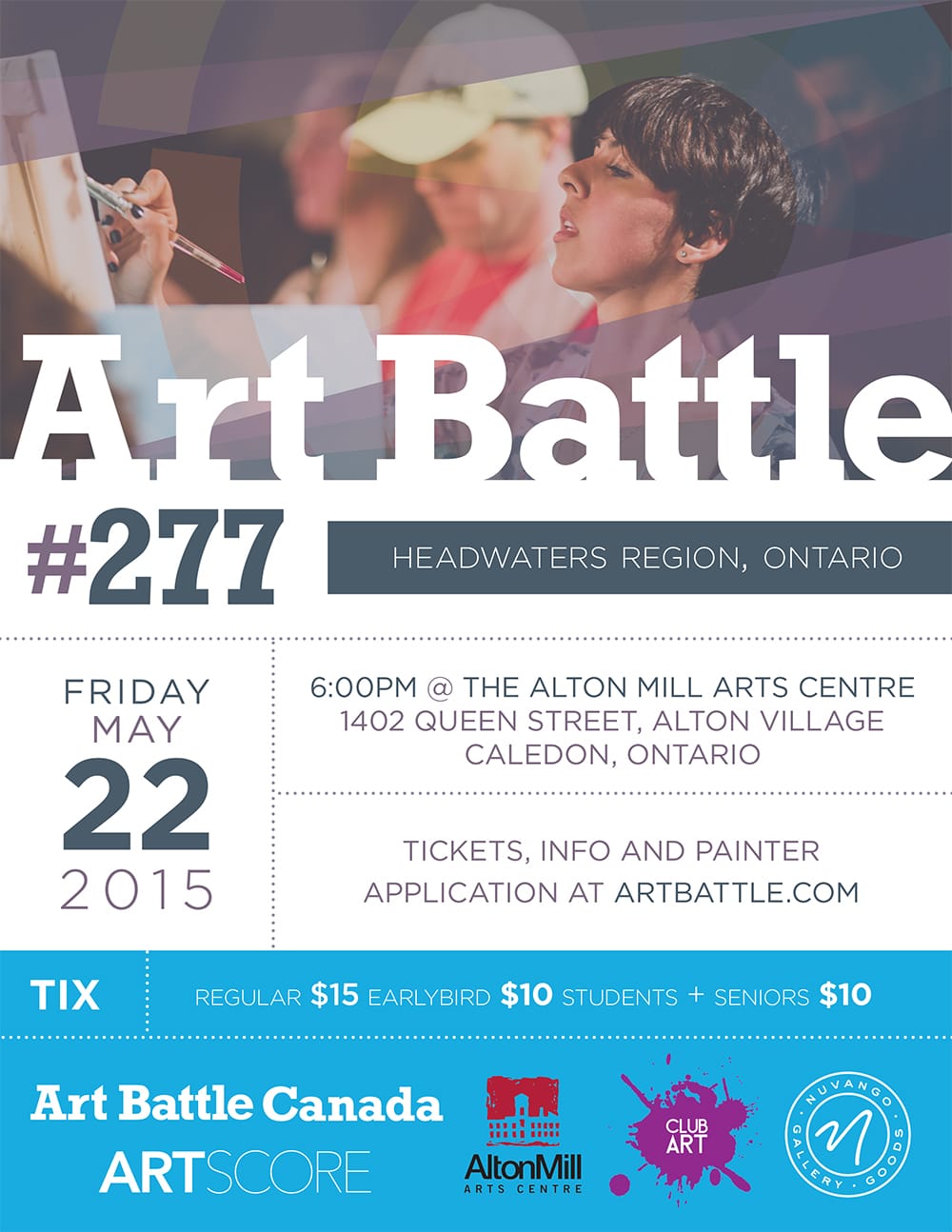 Join for the exciting final event of the season in Headwaters Region! Winner of this event will move on to the Mississauga Regional Finals with a chance to qualify directly for the 2015 Art Battle National Championship.
Art Battle 277 – Headwaters Region
Friday, May 22nd @ 6:00 PM
Alton Mill Arts Centre
1402 Queen St. Alton Village
Caledon, ON
Confirmed Competitors!

Ricky Schaede
Kendra Bailey
Paige
Yevgenia Casale
Linda Jenetti
Ida DeMaria
Maxim Grunin
Diana Hillman
Lynda Clare Grant
Nathan Wilson
Crystal Lori Boyd