AB346 – Charlottetown
January 16, 2016 @ 7:00 pm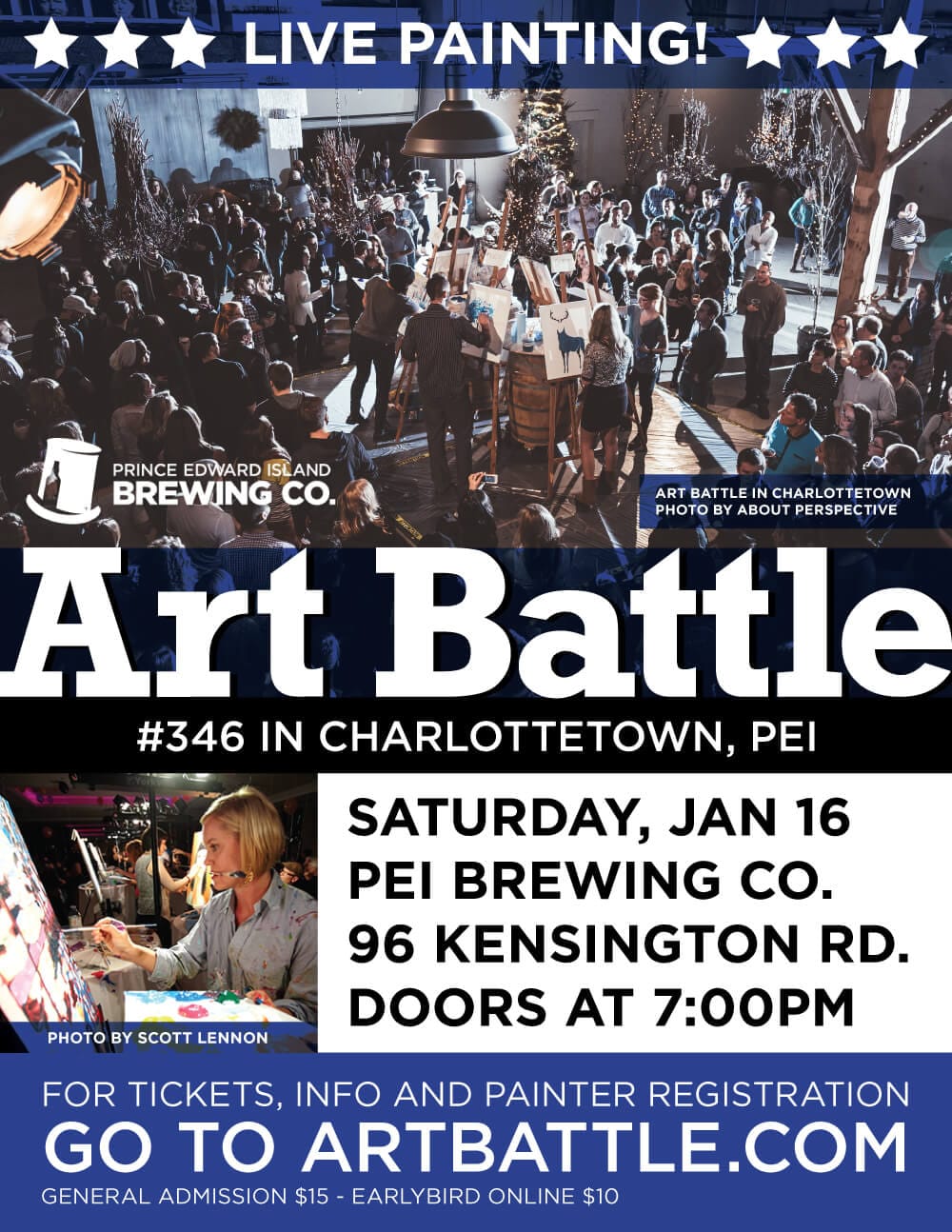 Start 2016 with an amazing night at the PEI Brewing Company…this is the best night of the month for fun, creativity and community! Art Battle Charlottetown is getting known across the country as one of the true hot spots for Live Painting! Congratulations to all of the exceptional artists who have been turning blank into beautiful every event…we can't wait to see more in 2016!
Art Battle 346 – Charlottetown
Saturday, January 16th @ 7:00PM
PEI Brewing Co.
96 Kensington Rd
Charlottetown, PEI
See the Facebook event HERE!