AB364 – Brampton
March 2, 2016 @ 7:00 pm
UTC+0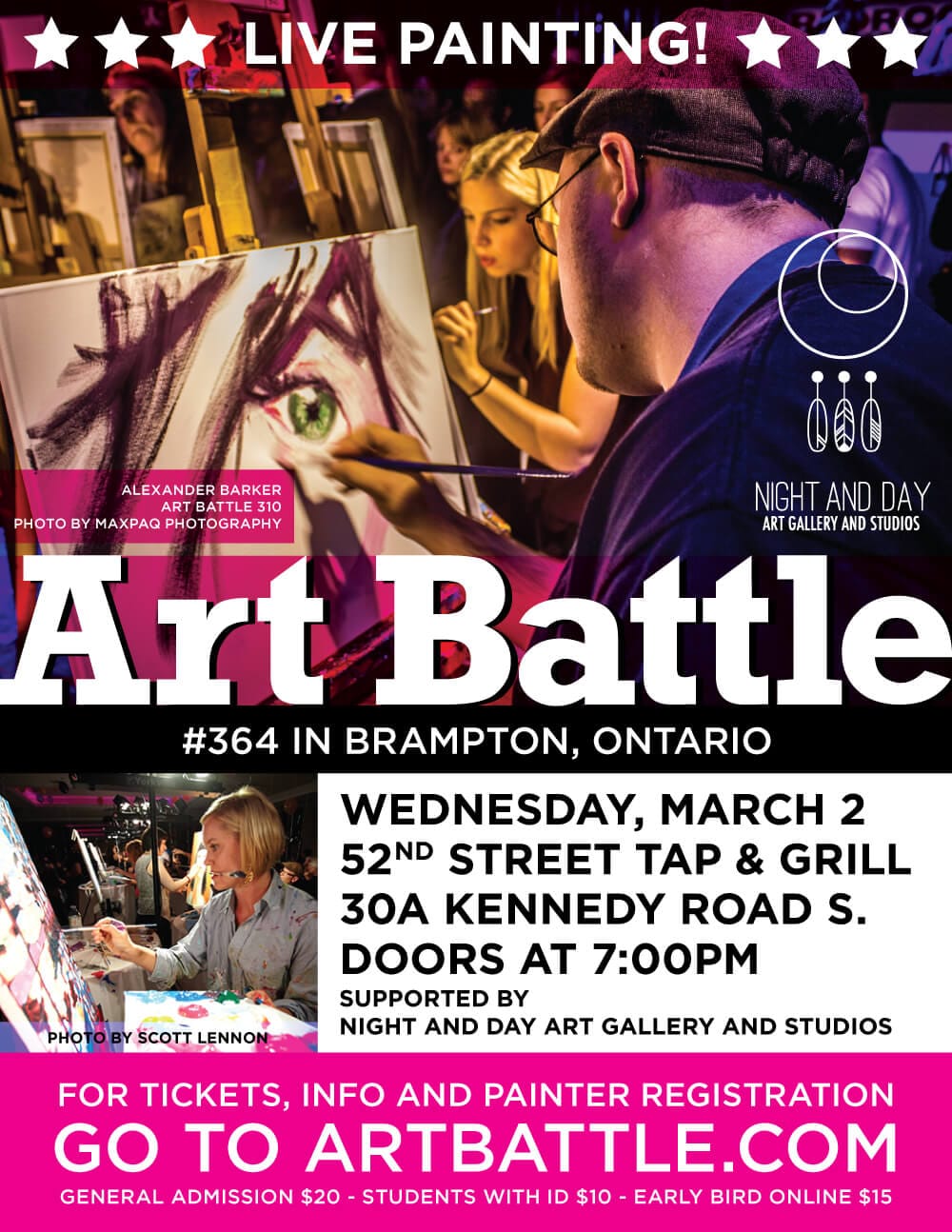 Art Battle is back at Brampton's 52nd Street on Wednesday, March 2nd! Twelve talented local artists rock the canvas, creating acrylic paintings across 3 rounds of 20 minutes each. The audience votes to determine the Champion, and all paintings will be available in the evenings silent auction. Winners may advance to Regional, National, and International competition. No fees for painters to participate, apply now at artbattle.com! Presented with the support of Brampton's Night And Day Studios.
Art Battle 364 – Brampton
Wednesday, March 2nd @ 7:00PM
52nd Street Tap & Grill
30A Kennedy Road S.
Brampton, ON
See the Facebook event HERE!
Get your tickets below. If your browser is not showing the ticket window, you can get tickets HERE!