AB377 – Ottawa
March 26, 2016 @ 7:00 pm
UTC+0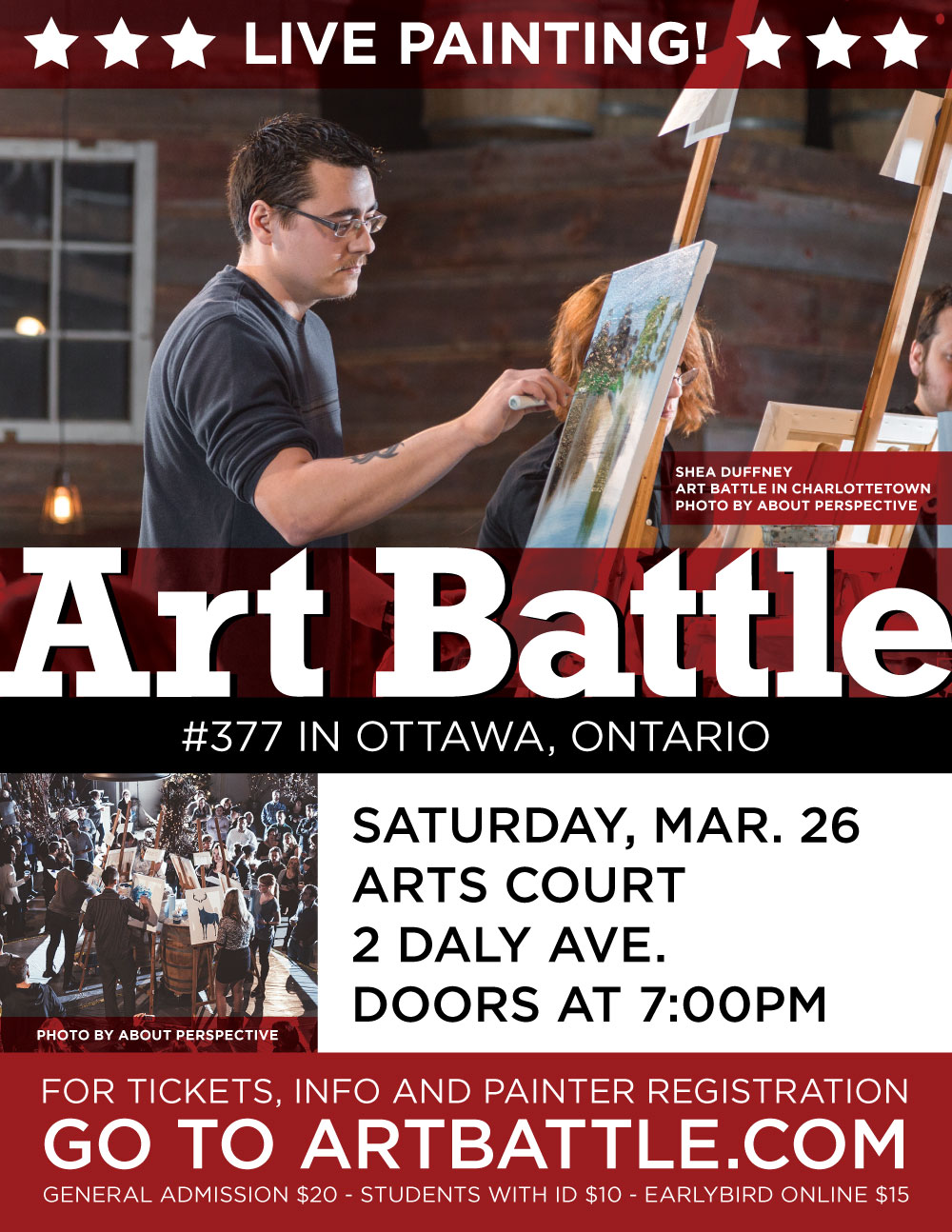 Art Battle Ottawa is back at the easels on Saturday March 26th! It's a long weekend, so lots of room for a colourful celebration of creativity and community. Join us at Arts Court, this is the best night of the month for live arts!
Art Battle 377 – Ottawa
Saturday, March 26th @ 7:00PM
Arts Court Theatre
2 Daly Ave
Ottawa, ON
See the Facebook Event HERE! 
Don't see the ticket widget below? Buy tickets online at https://www.picatic.com/ab377-ottawa/