AB719 – St. Catharines – September 27, 2018
September 27, 2018 @ 7:30 pm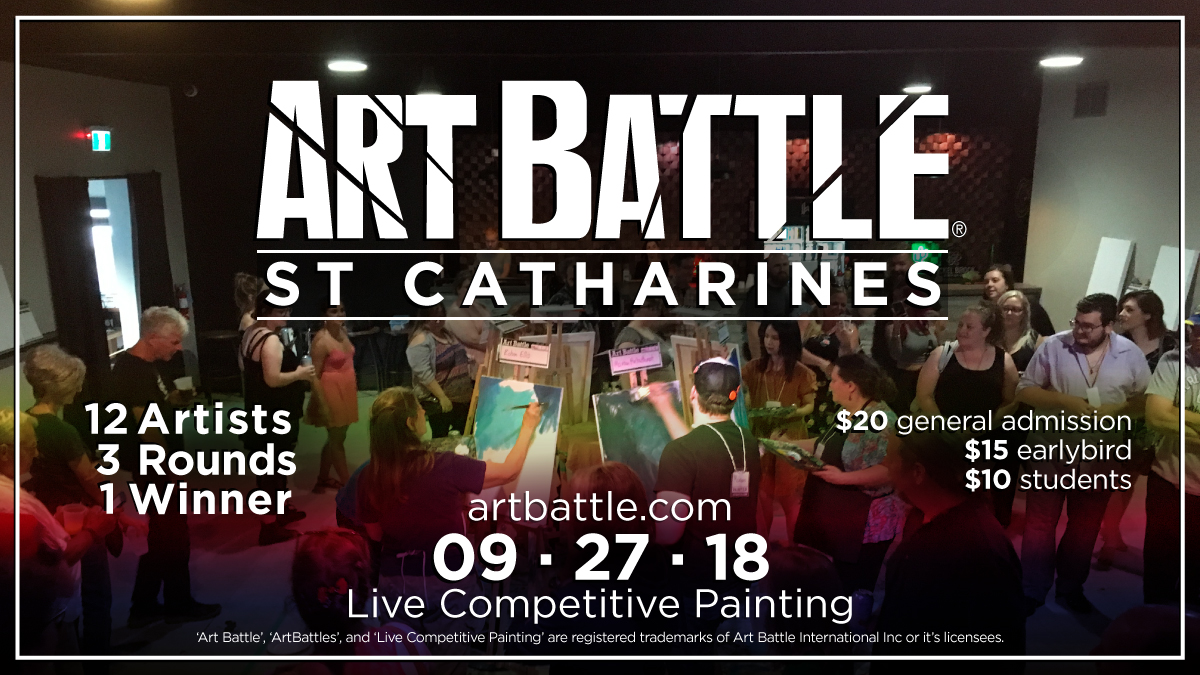 We are stoked to be back at Warehouse Concert Hall to begin a brand new season of Art Battle!
Join us for this wonderful evening of creativity and community as 12 incredible painters battle the clock and each other with audience vote determining the winner!
Hosted by Smith & Patel.
Beats by DJ Dave Stiles (David Oxner).
Art Battle – St. Catharines
Warehouse – 11 Geneva Street
TICKETS – General Admission $20 / Early Bird $15 /Student $10
Thursday, September 27th @ 7:30pm
Related Events