AB756 – Brantford – January 26, 2019
January 26, 2019 @ 6:00 pm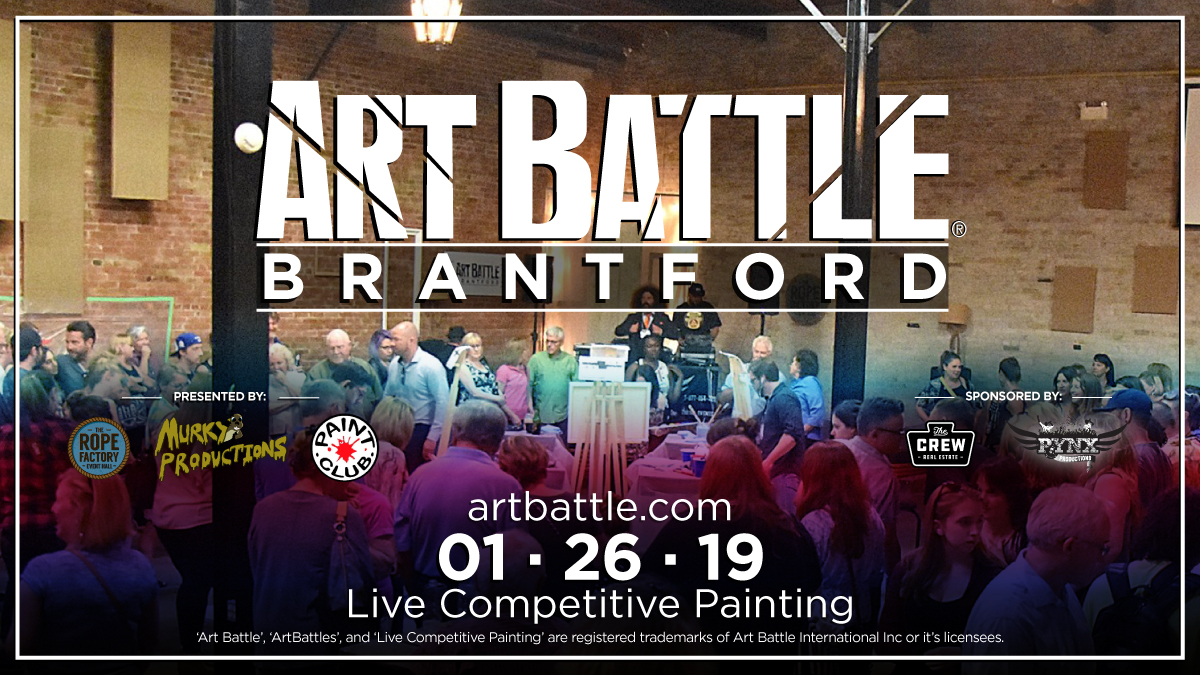 Grab your best pals and head out for a sizzling experience of creation and community at The Rope Factory! 
It's a wild night; great music, paint flies and masterpieces are created before your eyes! Watch as 12 amazing painters have 20 minutes to turn their canvases from blank to beautiful, and help determine the winner of the night through audience vote.
Be a part of the fun as a spectator, or participate as one of the featured artists by applying online at www.artbattle.com/register!
*Follow us on Instagram @ArtBattleBrantford!
*All ages welcome!
Art Battle – Brantford!
The Rope Factory  – 111-25 Sherwood Drive
TICKETS – https://www.eventbrite.com/e/art-battle-brantford-january-26-2019-tickets-53980201235
General Admission $20 + HST / Early Bird Online $15 + HST
Saturday, January 26th
Doors @ 6:00PM
Painting Starts @ 7:00PM
Related Events