Chelyabinsk, Russia – 14/12/2017
December 14, 2017 @ 6:30 pm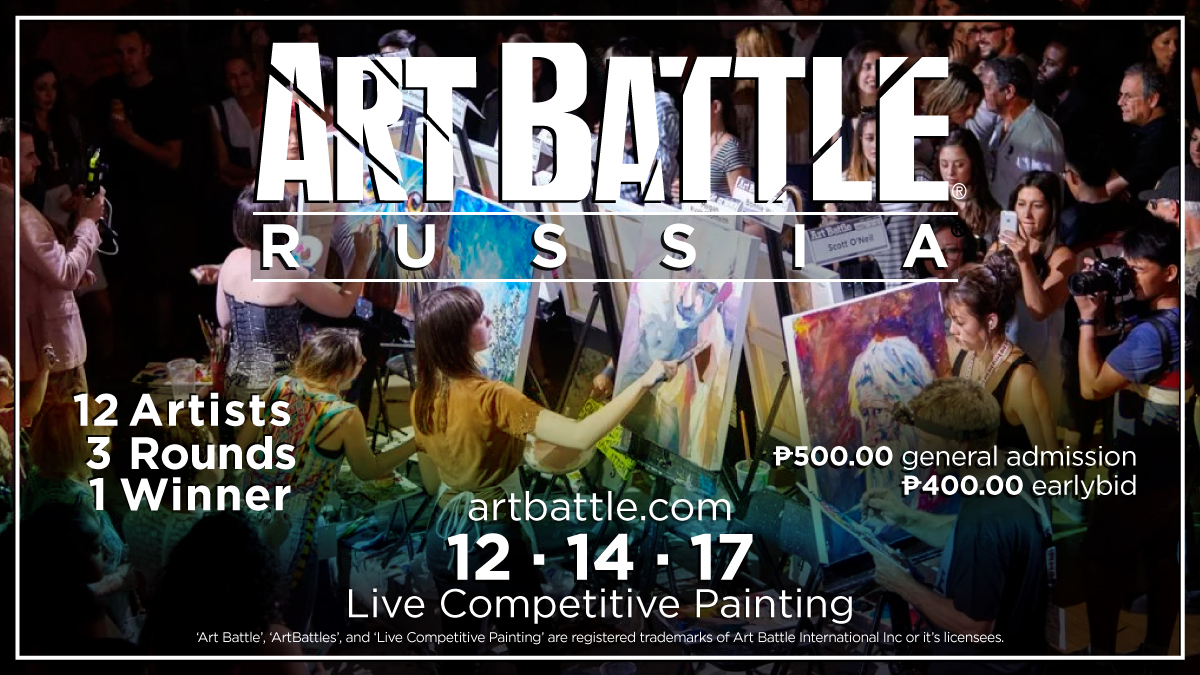 Art Battle® is coming to Russia! Join us for an amazing one night tournament that showcases the best in International live competitive painting! Artists have only 20 minutes to take their canvases from blank to beautiful, the audience votes to pick the winner. Want to apply to paint in an upcoming event? We're always looking for more talented artists who are up for the challenge! Apply online now at www.artbattle.com/register/ Spread the word!
Art Battle теперь и в России! Мы рады пригласить вас на первый удивительный турнир, который демонстрирует лучшее в международной живой конкурсной живописи! Художникам дается всего 20 минут, чтобы превратить свои полотна из пустого в нечто потрясающее. Зрители голосуют, чтобы выбрать победителя. Хотите принять участие в предстоящем событии? Мы всегда ищем талантливых художников, которые готовы принять вызов! Регистрируйтесь онлайн на www.artbattle.com/register/ Расскажите друзьям!
Tickets / Билеты:
General Admission / На входе 500.00 ₽
Earlybird / Заранее онлайн 400.00 ₽
Art Battle – Russia!
Art Battle – Chelyabinsk, Russia / Челябинск, Россия
ParkCity hotel / ПаркСити отель
st. Lesoparkovaya, 6 / ул. Лесопарковая, 6
Doors 18:30 / Начало мероприятия в 18:30