Art Battle Atlanta LIVE!
Competitors are the top 10 National Finalists, winners of qualifying events in: New York, Las Vegas, San Francisco, Chicago, Dallas, Jacksonville, Phoenix, and Los Angeles. In long running Art Battle tradition, there will also be two wildcard easels, and artists who think they have what it takes can still register (until the day of the event) for a chance to compete by random draw.
The 2018 Art Battle US National Finalists:
Dragon76 – New York City Champion
Pablo Damas – Los Angeles City Champion
Tracy Piper – San Francisco City Champion
Anthony Rooney – Florida State Champion
Sheridan Keglovits
– Texas State Champion
Karla Kampen – Chicago City and Midwest Champion
Christopher Walkenhorst – Las Vegas City Champion
Joseph Lee – Los Angeles All Star
Malisa Surhanya – San Francisco All Star
Steve Nam Caballero – Phoenix City Champion
Join us! Artists, register to compete in the regular season [WILDCARD entry is still open for the National Championship event]. Arts organizers and events producers, are you interested in bringing Art Battle to your city? Apply now.
Upcoming Art Battle US events
View full event listings or buy tickets now
[posts-for-page post_type="tribe_events" tag="us" num="5″ hide_images="true" strip_html="true" hide_read_more="true" use_wp_excerpt="true"]
Thank you to tournament sponsor Fredrix Canvas for allowing us to use the finest art materials in select cities, including Art Battle paint produced in California by Da Vinci Paint. Thank you also to FM Brushes for their gift of brushes to Art Battle artists!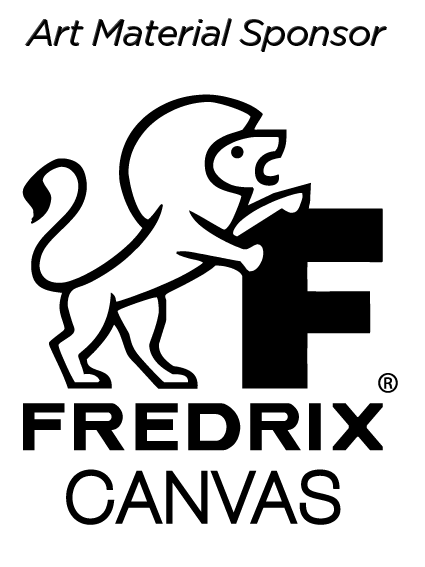 Private events & mural production
Art Battle works with charities and brands to produce special events in celebration of artistic talent. Our top artists are also engaged in mural production across the country. Check out our services for more information on live painting performances of all kinds.