AB1751 – Amsterdam – 26 May, 2019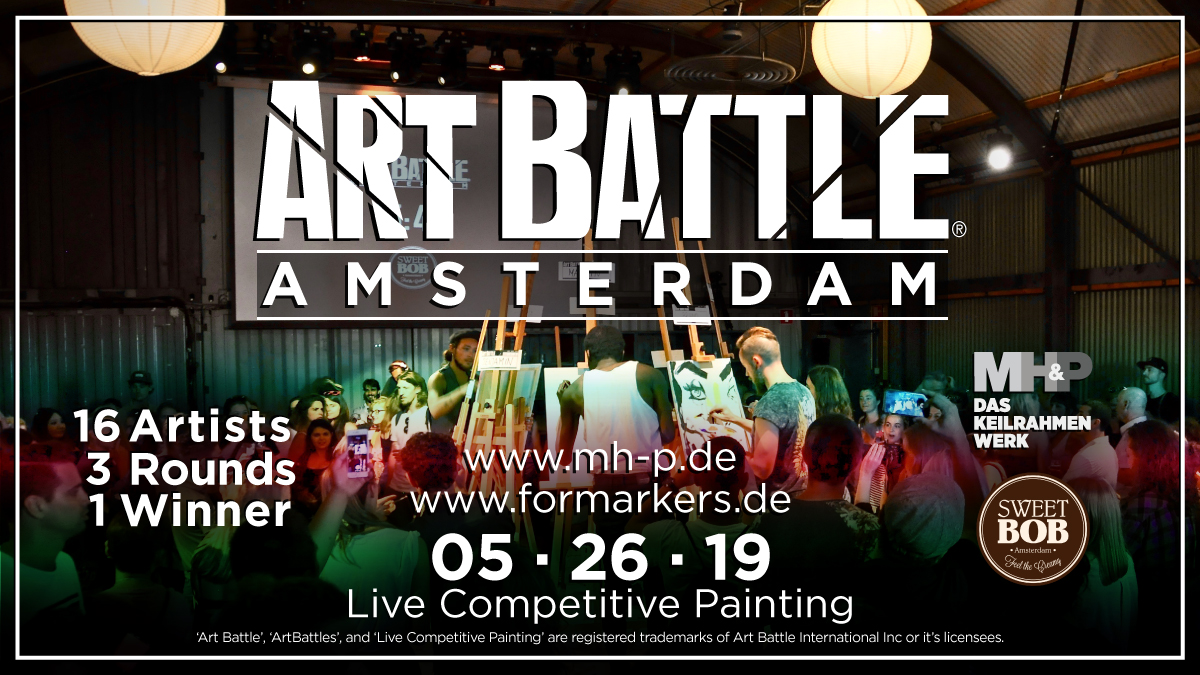 Join us for a sizzling experience of creation and community at Pllek!
It's a wild night; great music, paint flies and masterpieces are created before your eyes!
16 amazing painters put their skills to the test with only 20 minutes to turn blank canvases into incredible pieces of original art that will be available via silent auction.
Watch the creative process unfold and help vote for the Winner!
Art Battle® Amsterdam is proudly sponsored by MH&P – Das Keilrahmen Werk! New canvas collection extra bright ForMarkers made in Berlin!
http://www.mh-p.de/index.html
http://formarkers.de/
This event is supported by Sweet Bob Amsterdam!
Follow us on Instagram @ArtBattleAmsterdam!
Art Battle – Amsterdam!
Pllek Venue: Tt. Neveritaweg 59, 1033 WB, Amsterdam
Early Bird Ticket: € 10,00 | General Admission: € 15,00
Sunday, 26th May – Doors @ 6:30PM
VOF SWEET BOB AMSTERDAM, KvK 68225105, BTW 8573.51.461.B.01
[email protected]
+31 6 15102605
Address: Brouwersgracht, 113