AB818 – Art Battle Toronto @ SING! – May 29, 2019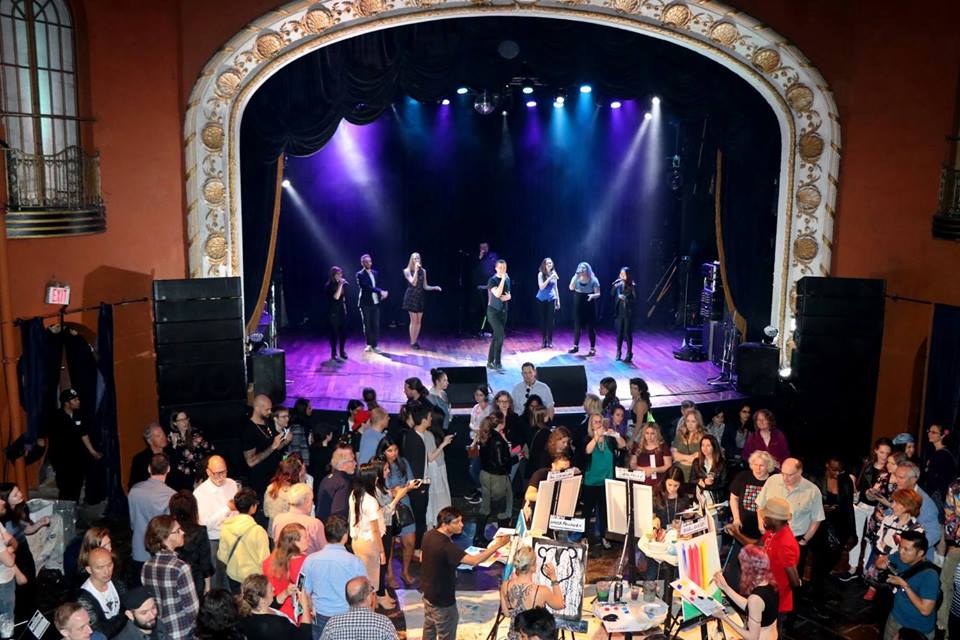 Art Battle Toronto @ SING!
Thrill to the action of live, competitive painting while listening to live music featuring three a cappella groups. Twelve visual artists create new work right before your eyes while Onoscatopoeia, Wibi A Cappella, and the Yonge Guns keep them inspired with great singing.
ART BATTLE's first two rounds pit six artists against one another in a race with the clock to create a totally new piece of art within 20 minutes. The two top placing painters of the first two rounds then battle it out for the win in the third round. During and between the competition rounds, three fabulous young groups sing a wide range of music a cappella (without instrumental accompaniment) to inspire the painters and entertain the audience with the extraordinary sound of vocal harmony.
Wednesday, May 29th @ 7:00pm
The Great Hall
1087 Queen St. West, Toronto, ON
More info on the SING Festival:
http://www.singtoronto.com/
Audience Tickets:
https://downtowntoronto.snapd.com/events/view/1230881
Related Events