AB2465 – Pocatello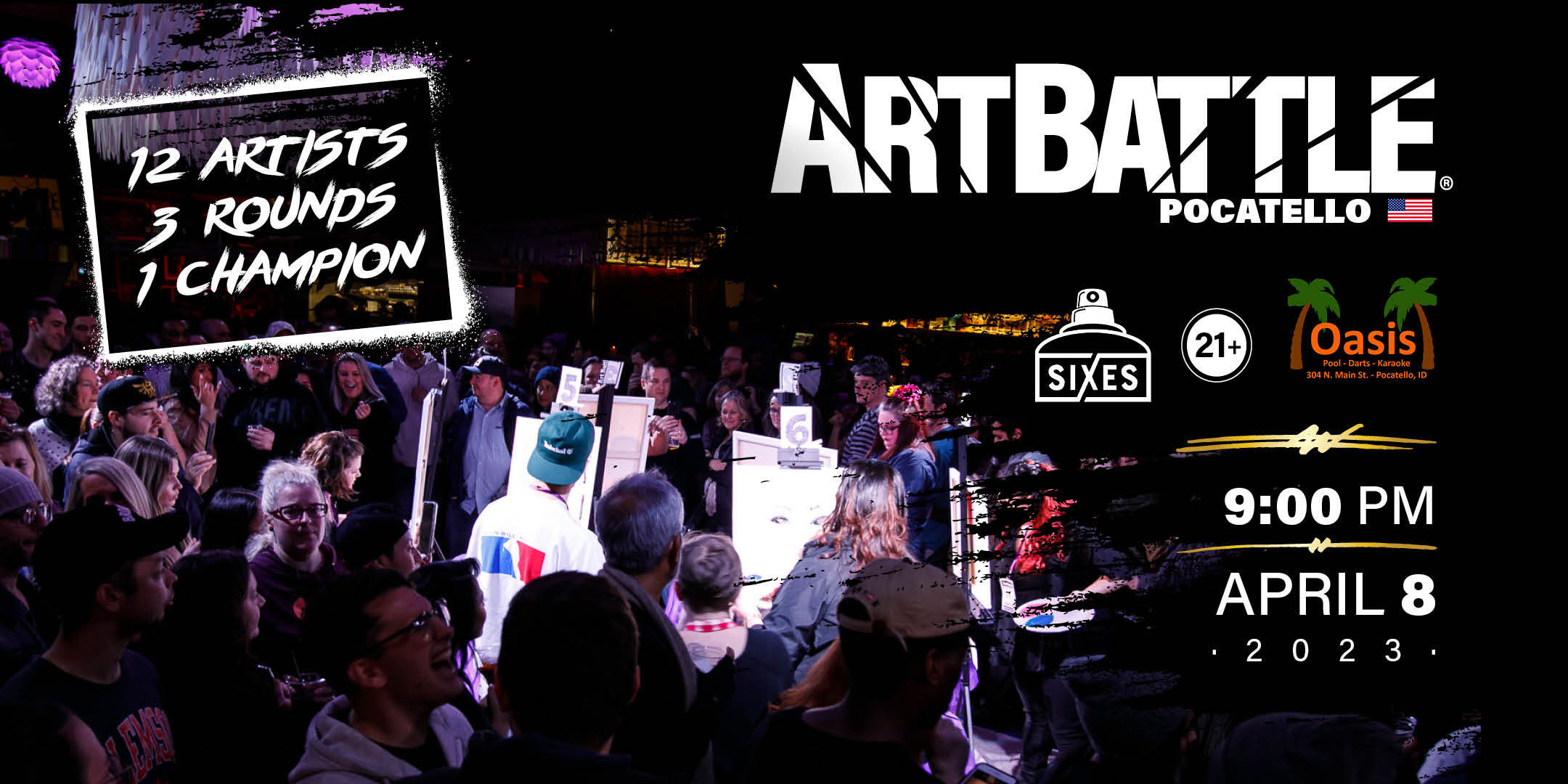 Art Battle Pocatello – April 8, 2023
Doors @ 9:00pm / Painting @ 10:00pm
Oasis Sports Bar – 304 N. Main Street, Pocatello, ID
view on
Eventbrite
Grab your best pals and join us for an amazing experience of live art!
Join us for an epic art showdown where creativity knows no bounds!
Watch as masterful artists craft stunning masterpieces in just 20 minutes per round. Be part of the decision-making process and vote for the ultimate champion.
And don't miss your chance to own a piece of the action with the silent auction of all original works.
Be a part of the fun as a spectator, or participate as one of the featured artists by applying online at artbattle.com/artists!
Art Battle Pocatello is a 21+ event.
REGISTER NOW TO VOTE
ARTISTS
Artists can apply to compete. Also, most events have a 'Wildcard' easel, where artists leave their names at the door and we draw at random to pick the Wildcard Artist. To be a potential wildcard artist, just buy a ticket and show up!
Confirmed Competitors
Related Events