AB289 – Saint John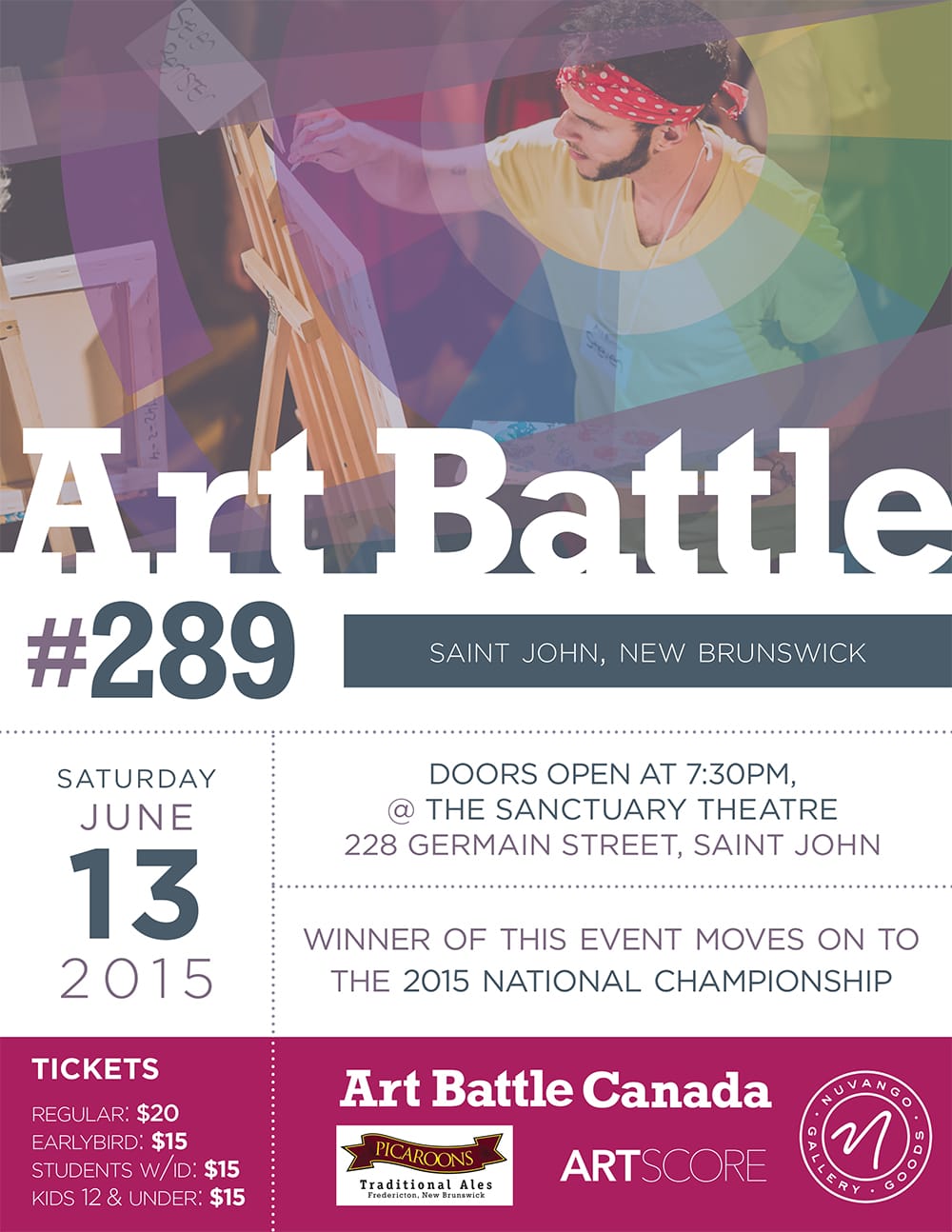 This has been the best season yet for live competitive painting in New Brunswick! Please join us for the Finals, winners from Saint John, Fredericton and Moncton step to the easel on Saturday June 13th. The winner will earn the title of Art Battle New Brunswick Champion a ticket to the 2015 National Championship. Get your tickets early for this event, these are the best live painters in New Brunswick and the art is going to be incredible!
Art Battle 289 – New Brunswick Regional Finals
Saturday, June 13th @ 7:30
Sponsored by Picaroons Traditional Ales
Sanctuary Theatre
228 Germain St.
Saint John, NB E2L 2G4
Confirmed Competitors!

Lisa-Ann Scichilone
Suzan Ozdogan
Ginette Melanson
Jill Higgins
Chelsea Landry
Nat Perry
Amber Lounder
Becky Joy LeBlanc
Lisa Pearson
Samantha Atkinson
Nathasha pilotte
Lindsay MacKay
Karel Prickett Perez
Brittany Hicks
Victor Szymanski