AB470 – Ottawa
December 13, 2016 @ 7:00 pm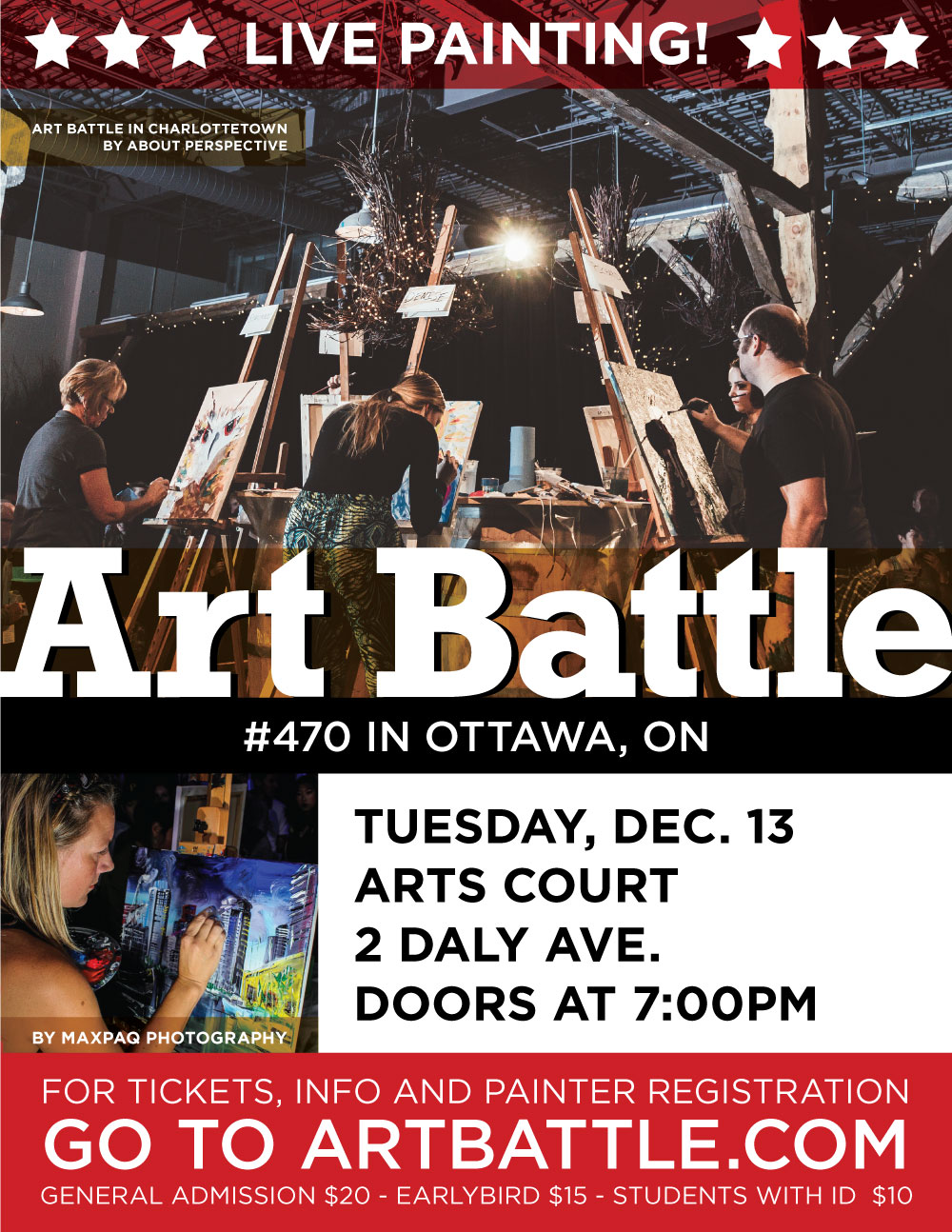 Art is the way we express hope and capture imagination. It is also many other things, as many styles and colours and intentions as there are people and moments in which they live and dream. Art Battle is a celebration of the artist, a special place where under the framework of competition the community shares the creative experience. Please join us in Ottawa on December 13th for a wonderful night of live painting.
Art Battle 470 – Ottawa
Tuesday, December 13th
Doors at 7PM
Arts Court Theatre
2 Daly Ave
Ottawa, ON
See the Facebook Event HERE!
GET YOUR TICKETS ONLINE at http://artbattle.ticketfly.com/event/1384661
Related Events