AB754 – Vancouver – January 19, 2019
January 19, 2019 @ 6:00 pm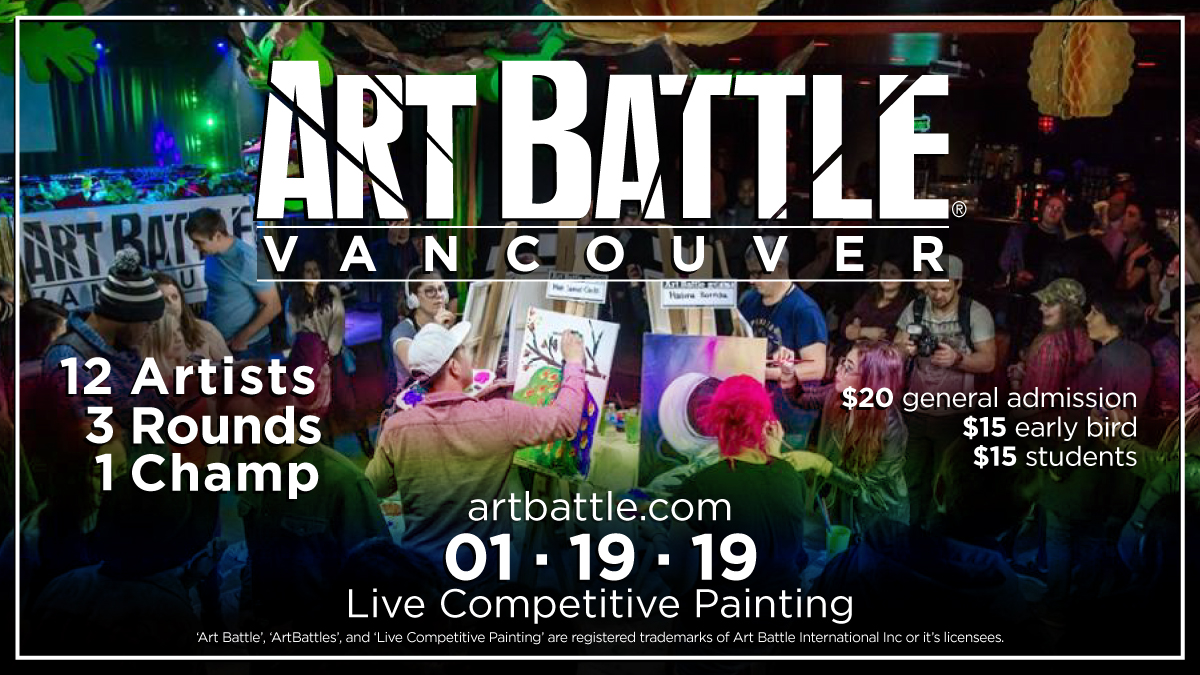 Join us for the 1st event of the new year!
12 Artists will take to the stage and put their live painting skills to the test.
Good music, great company & 3 fast-paced rounds of original Artwork created before your eyes!
Watch the artistic process unfold and help vote for the Champion!
All artwork will also be available for silent auction @ bid.artbattle.com
Be a part of the fun as a spectator, or participate as one of the featured artists by applying online at www.artbattle.com/register!
*All Vancouver AB events are 19+
Follow us on Instagram @ArtBattleVancouver!
Art Battle – Vancouver!
The Red Room – 398 Richards St.
TICKETS – $20 General Admission / $15 Early Bird / $15 Student
Saturday, January 19th
Doors @ 6:00PM
Related Events