AB781 – Campbell River – March 2, 2019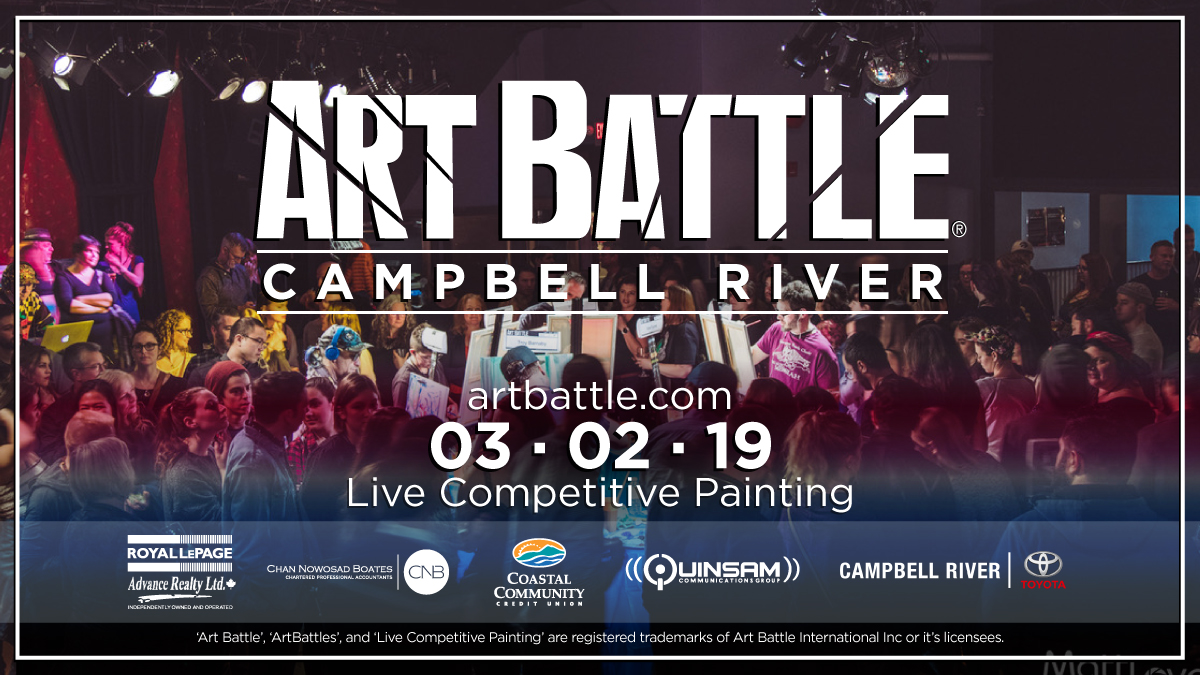 Join us for a sizzling experience of creation and community at Willow Point Hall!
It's a wild night; great music, paint flies and masterpieces are created before your eyes!
12 amazing painters put their skills to the test with only 20 minutes to turn blank canvases into incredible pieces of original art that will be available via silent auction.
Watch the creative process unfold and help vote for the Winner!
Follow us on Instagram @ArtBattleCampbellRiver!
Art Battle – Campbell River!
Saturday, March 2nd @ 6:30pm
Willow Point Hall
2165 S Island Hwy, Campbell River, BC
Tickets:
$20 General Admission
$15 Early Bird (online only, limited amount available)
$15 Students and Seniors w/ ID
Save
Save
Save
Save
Save
Related Events