Los Angeles – July 11th, 2017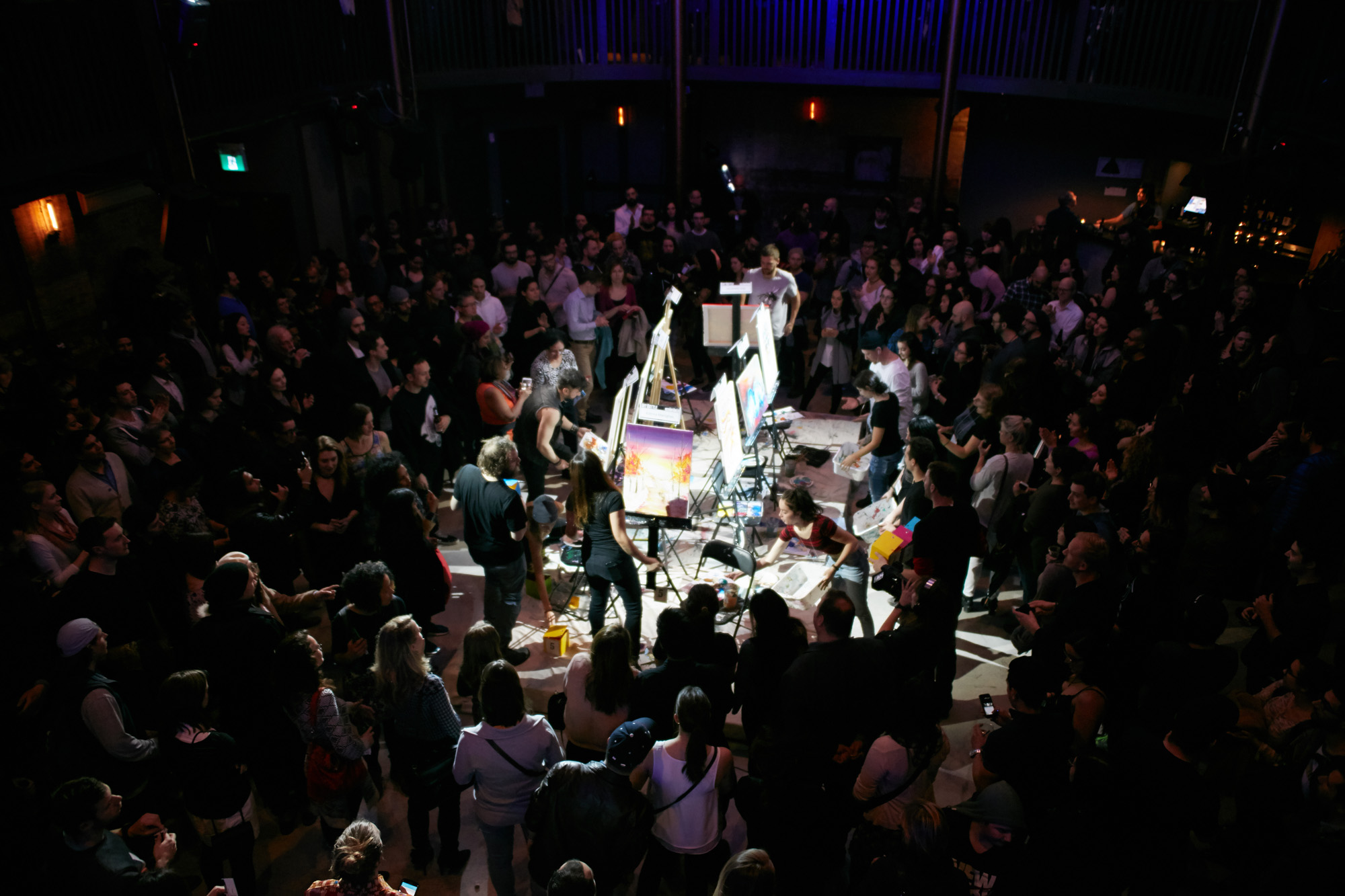 Art Battle is back in LA!! Join us for a night of live competitive painting, an evening of creativity and community, showcasing local artists and connecting Los Angeles to towns and cities around the world! Come be a part of the crowd or participate as one of the featured artists by applying online at artbattle.com/register/ this is a night you definitely don't want to miss!
TICKETS
General Admission $20 / Earlybird $15
GET YOUR TICKETS ONLINE at http://artbattle.ticketfly.com/event/1506636
Art Battle – Los Angeles
Tuesday, July 11th
7:00 PM
Boomtown Brewery
700 Jackson Street
Los Angeles, CA
See the Facebook event HERE!
| | Entry Date | | Custom Content |
| --- | --- | --- | --- |
| Amanda Harris | June 29, 2017 | Yes | P |
| Art Barbie | June 26, 2017 | Yes | P |
| Bamboo | June 20, 2017 | Yes | P |
| Bishop | June 24, 2017 | Yes | P |
| Chris Aubrey | June 26, 2017 | Yes | P |
| Frida Davidsson | July 3, 2017 | Yes | P |
| Jason aka recluse | June 24, 2017 | Yes | P |
| Maria Barrera-Rojas | June 20, 2017 | Yes | P |
| Michael Alatorre | June 20, 2017 | Yes | P |
| Michelle Guerrero | June 30, 2017 | Yes | P |
| Michelle Guerrero | June 30, 2017 | Yes | P |
| Samantha mousser | June 15, 2017 | No | P |
| Sany Claude Cesar | June 15, 2017 | Yes | P |
| Terry Wayne | June 29, 2017 | Yes | P |
| | Entry Date | | Custom Content |
Related Events